Teachers-in-charge:

Coach/Instructor




/Volunteer:

Student Leaders:

(Name of Main Student Leaders for 2021/2022)

(Only those appointed during SLAC)

Training Information:

(Day / Time/Venue)

Nalyn Chua




Beh Jing Ying




Tan Si Ying




Evan Ling




Johann Lim

–

70th Exco committee





Tan Ching, 3F – Head Prefect and Head Of Recruitment





Selin Yap, 3F – Vice-Head Prefect





Chew Si Ki, 3F – Head Of Student Relations





Charles Marcellino, 3F – Head Of Training





Elliott Tan, 3H – Head Of Welfare




–
Our Philosophy
Our approach to student leadership development is guided by the following principles:
Every Gessian is an Exemplary Leader who Serves, Leads and Excels.
To nurture every Gessian to be leaders of character and prepare our Gessians to be future-ready citizens.
Gessians have the potential to be developed into principled leaders.
To provide platforms for Gessians to apply their leadership skills.
Our Student Leadership Logo

Our Pedagogical Approach
The Student Leadership Committee seeks to mould Gessians into principled leaders through a progressive leadership development plan, incorporating the 5 Practices of The Leadership Challenge.
Each level has a progressive leadership focus starting from Self-Leadership in Sec 1, Peer-Leadership in Sec 2, School-Leadership in Sec 3, and culminating in Mentor-Leadership in Sec 4/5. We strive to help Gessians to discover their leadership abilities through our cohort training programme. Platforms have been put in place for students to learn and demonstrate leadership skills by integrating leadership teaching and learning at various school activities and programmes.
Gan Eng Seng School has a series of developmental leadership training and opportunities to actualize every student's potential to serve the school and community. The student leadership committee aims to develop and implement segmented student leadership training programme for identified student leaders to be effective in their roles to serve the school. Student Leaders Camp takes place to help the leaders in developing stronger working relationship and sharpening their leadership skills.
In addition to the basic leadership development for all students, an advanced leadership development is designed to stretch our core Student Leaders (Prefects, CCA Leaders, Class Chairpersons, Peer Support Leaders and Sports Leaders). Student Leaders are empowered to lead their classes, CCAs and peers in various school activities such as Secondary 1 GESS Camp, Election of Head Prefect, Teachers' and Support Staff Day, Student Leaders Camp, Student Leaders Appointment Ceremony etc, as well as conducting outreach programmes to cluster Primary Schools and community.
Organisation Chart
In the Organisation Chart for Student Leaders, our Head Prefect oversees the development and progress of all Student Leaders in GESS.  He or she helps to ensure school activities are well planned and organised and leads the leaders in maintaining the discipline and order among Gessians.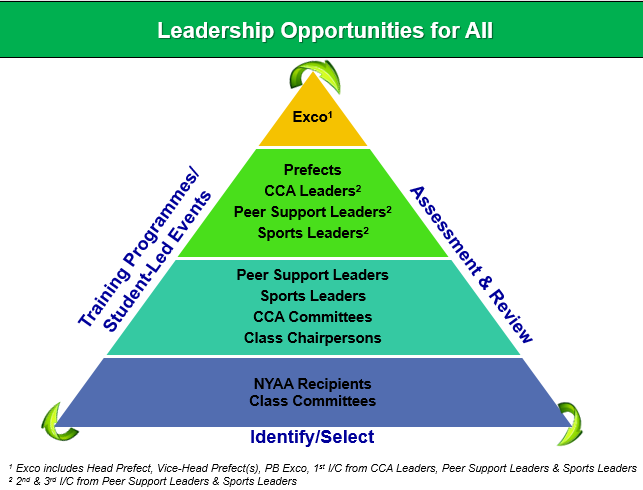 Organisation Chart for Student Leaders
---
Main Event 1: Secondary 1 GESS CAMP / Secondary 1 Orientation Camp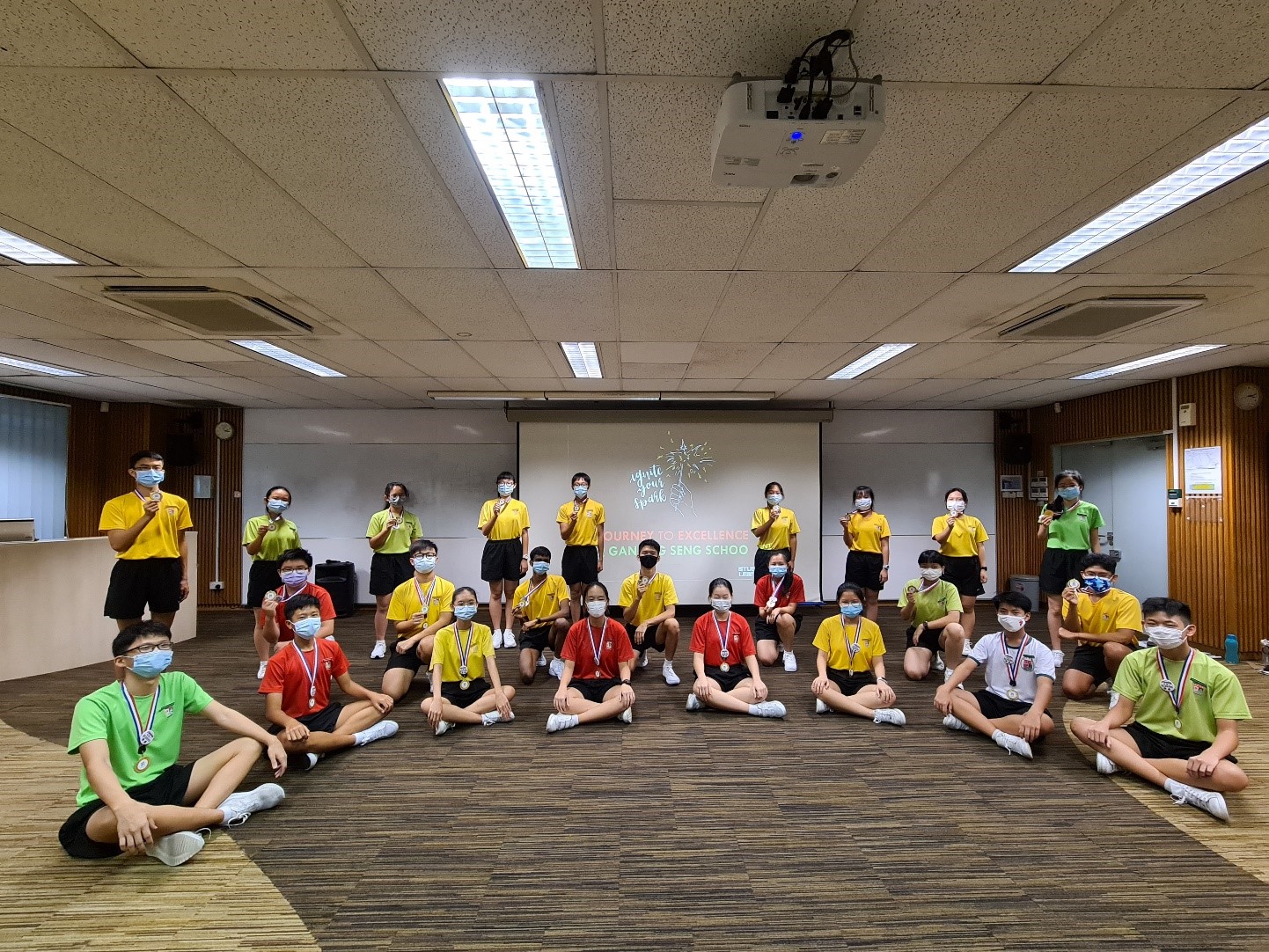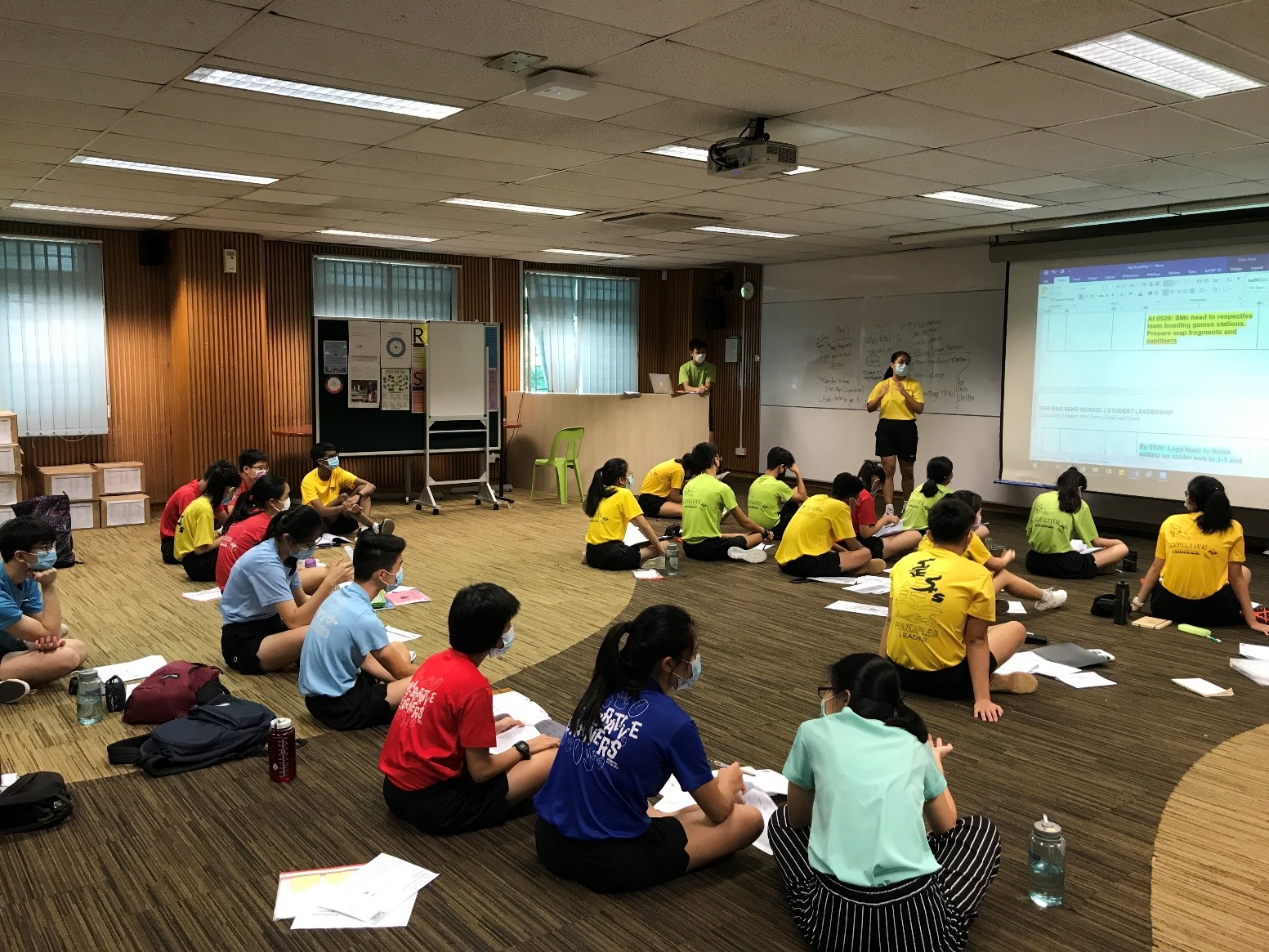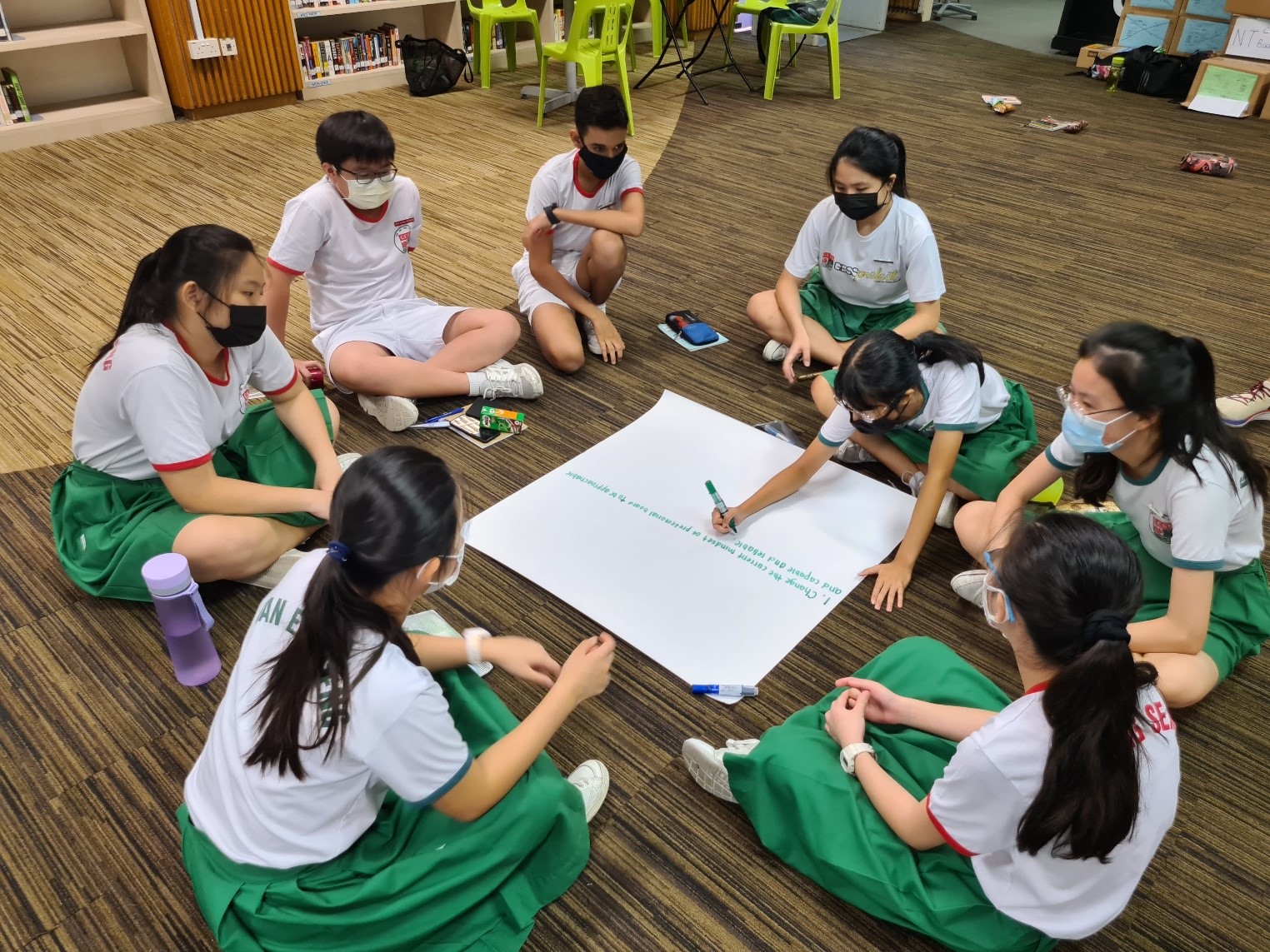 ---
Main Event 2: Student Leaders Appointment Ceremony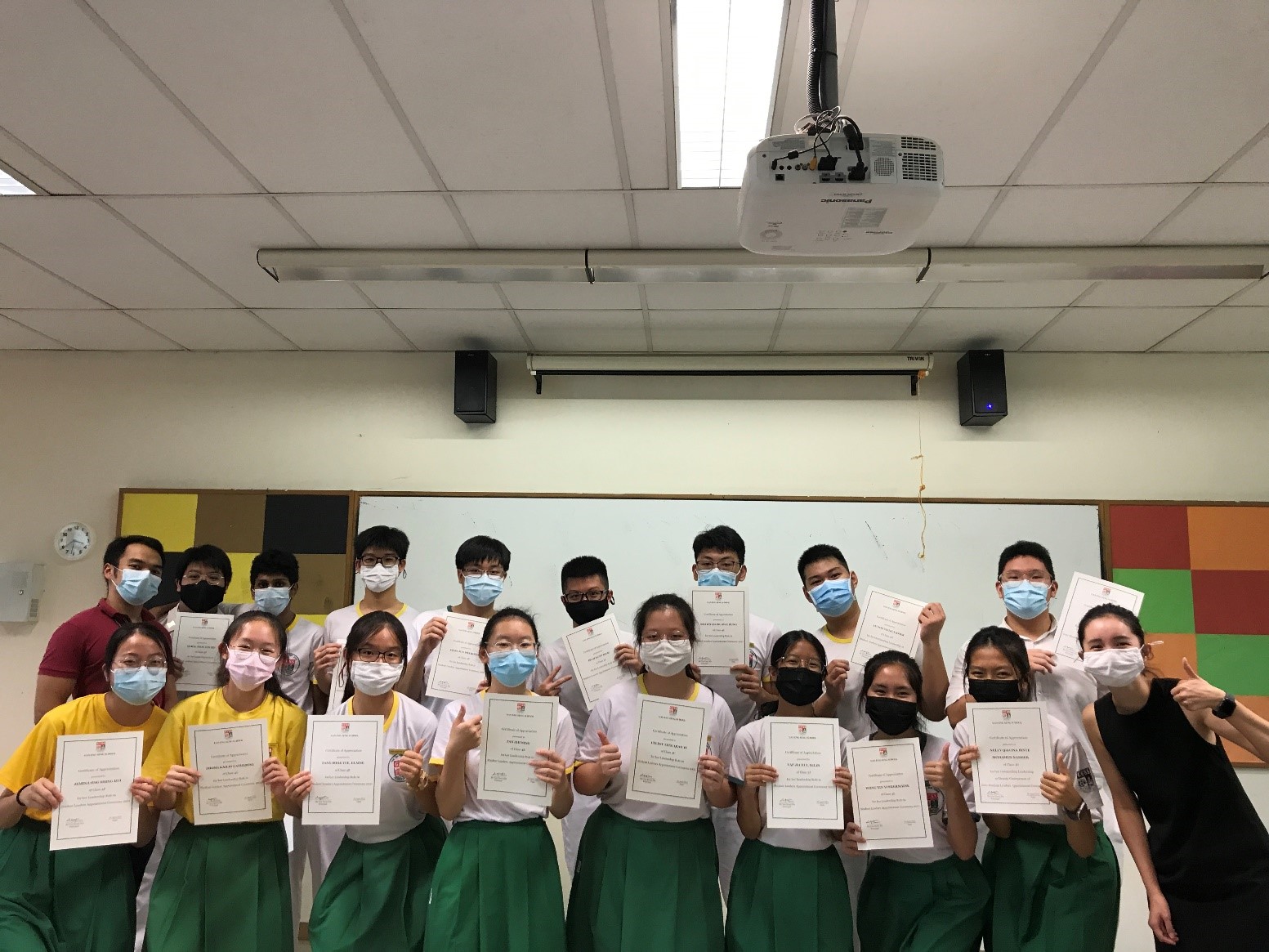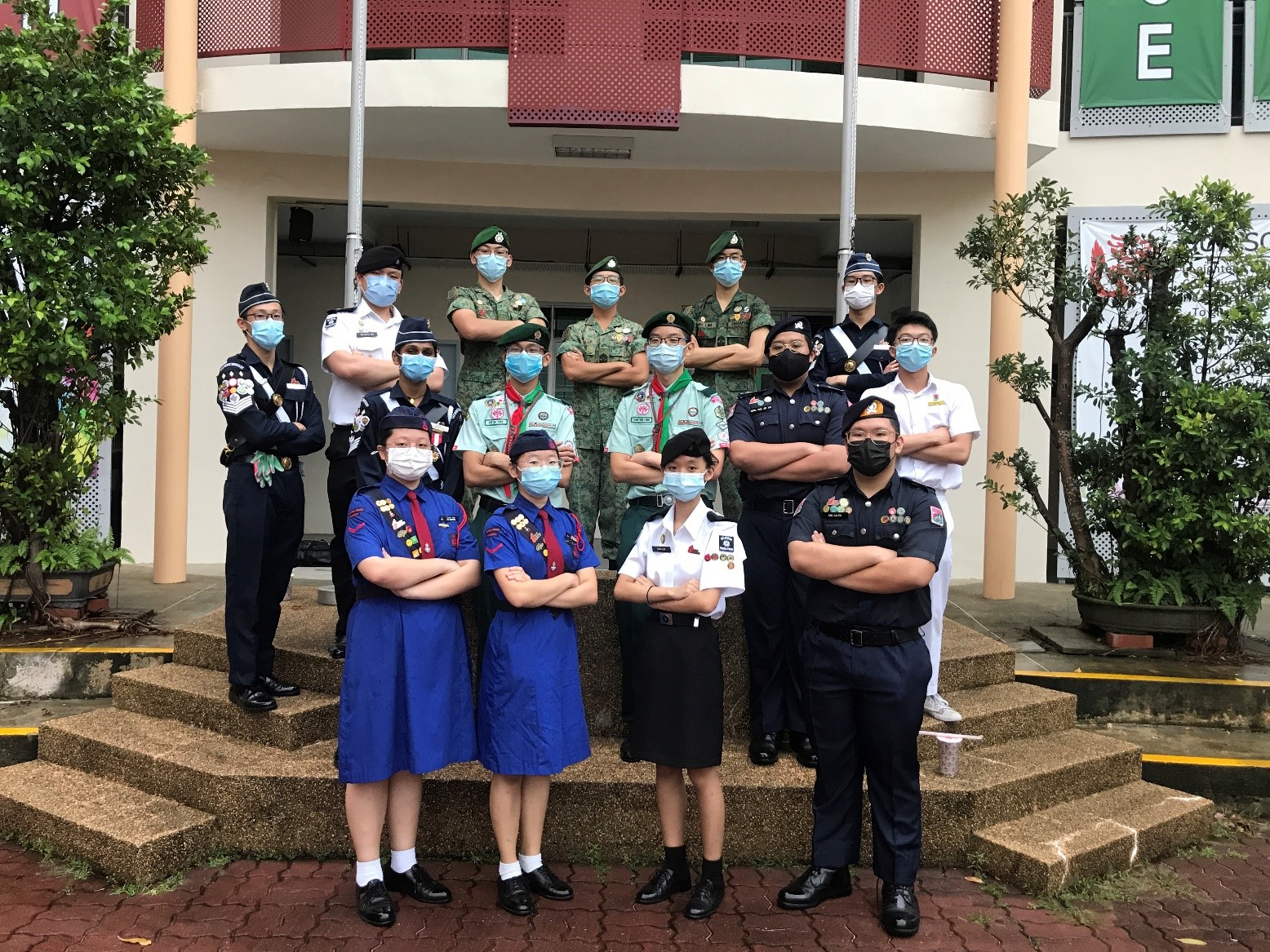 ---
Main Event 3: Teachers' and Support Staff Day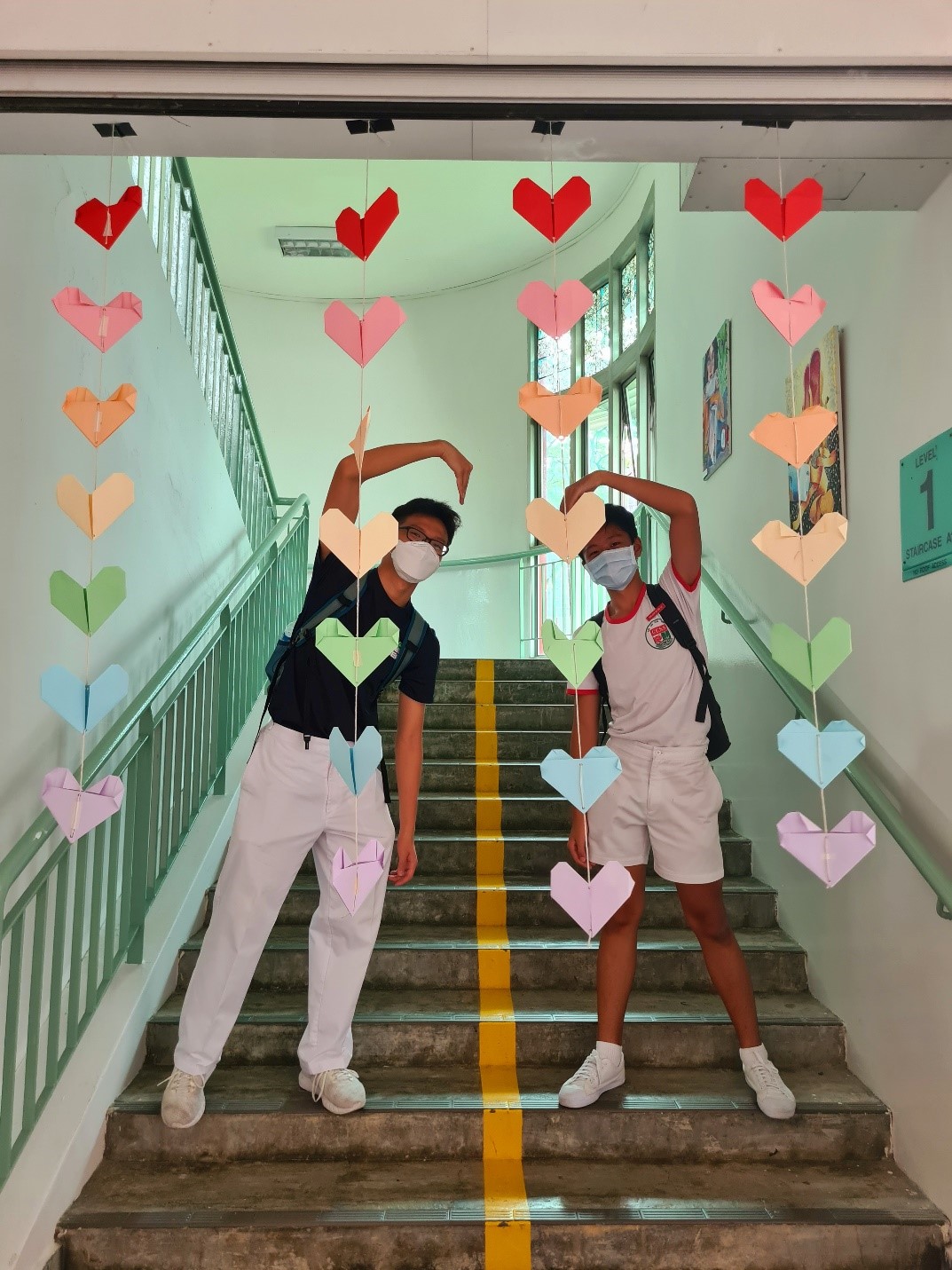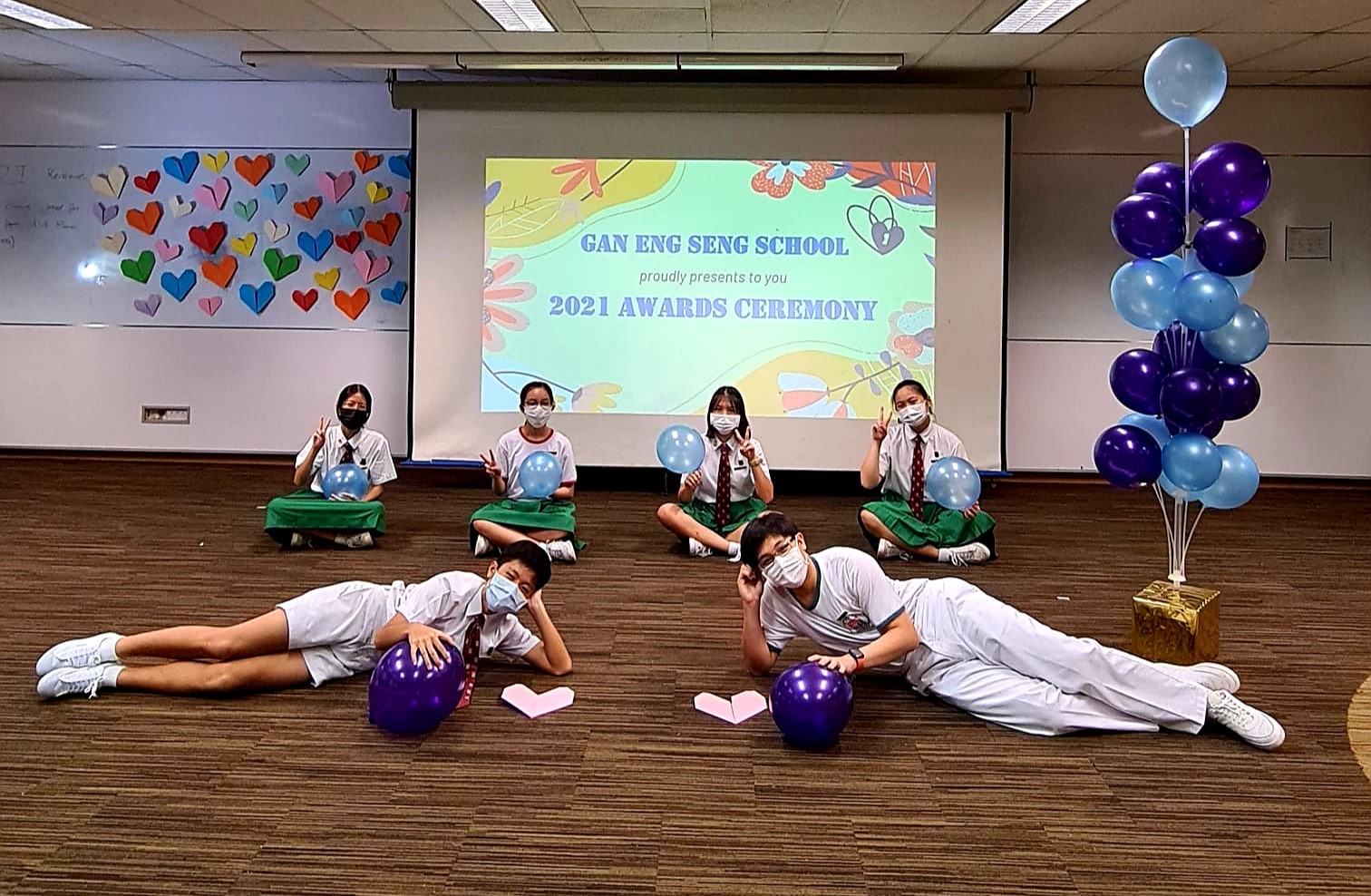 Organising Committee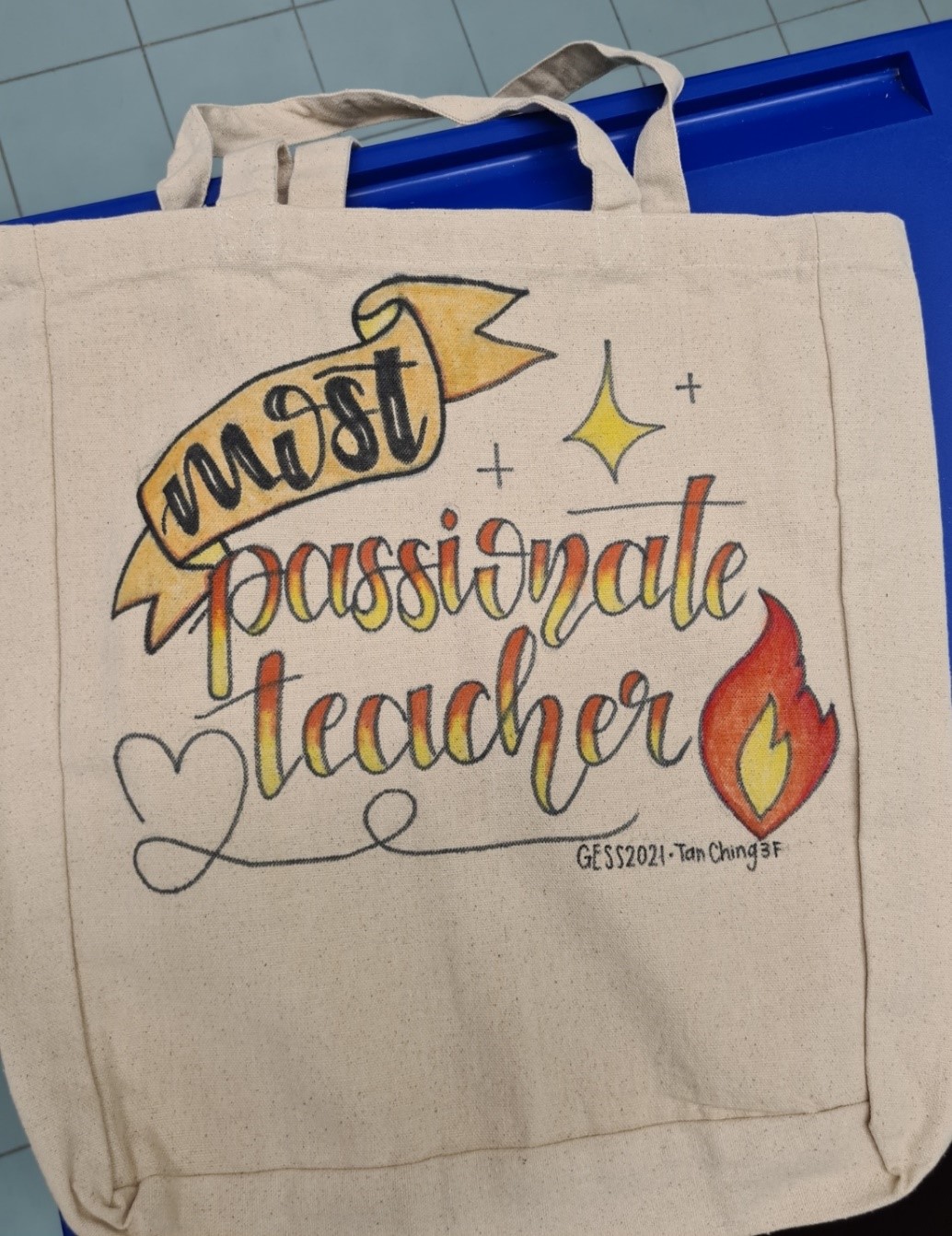 Designed by Student Leader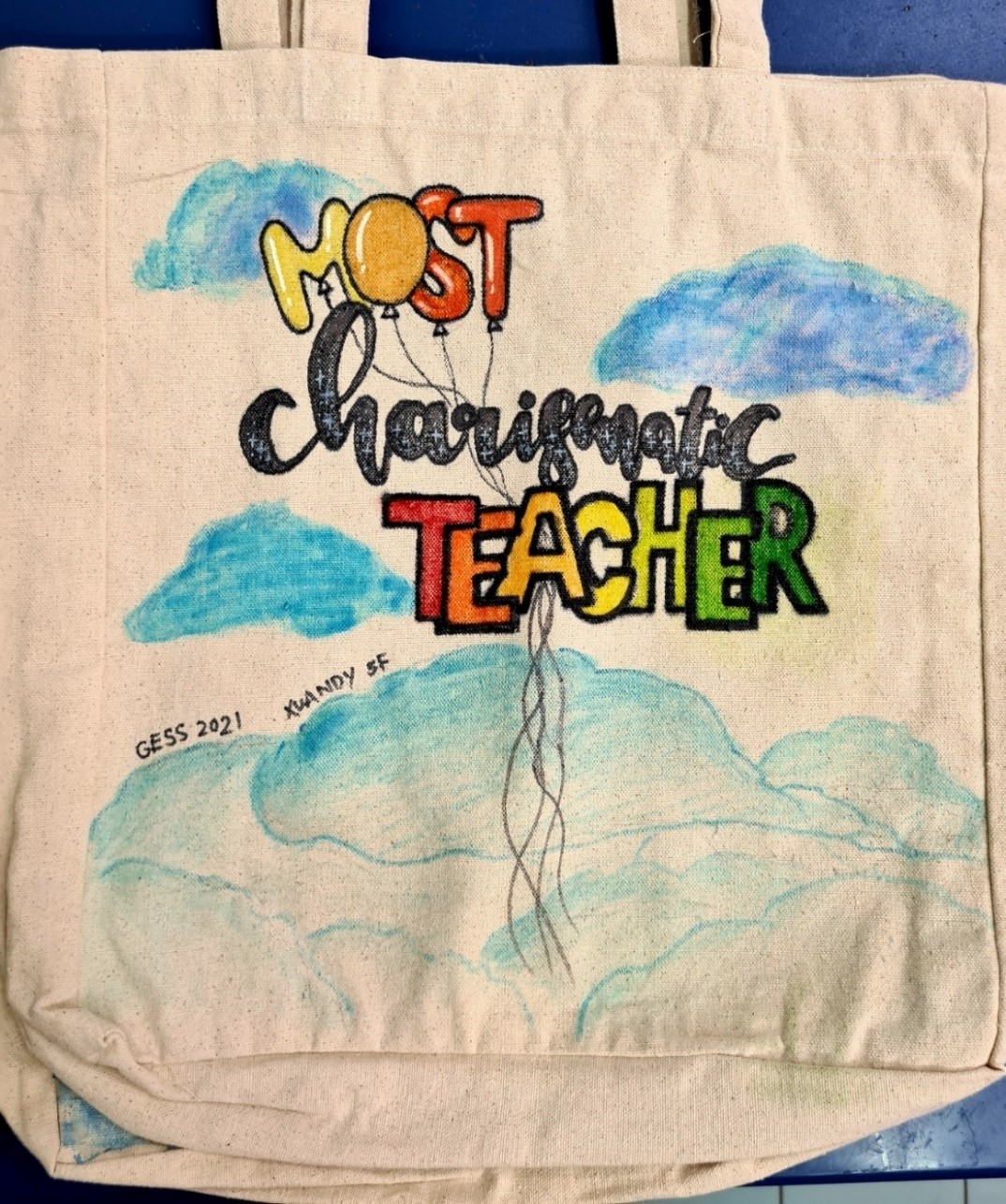 Designed by Student Leader
---
Main Event 4: GESS do it right Campaign, Head Prefect election and  initiated by GESS Prefectorial Board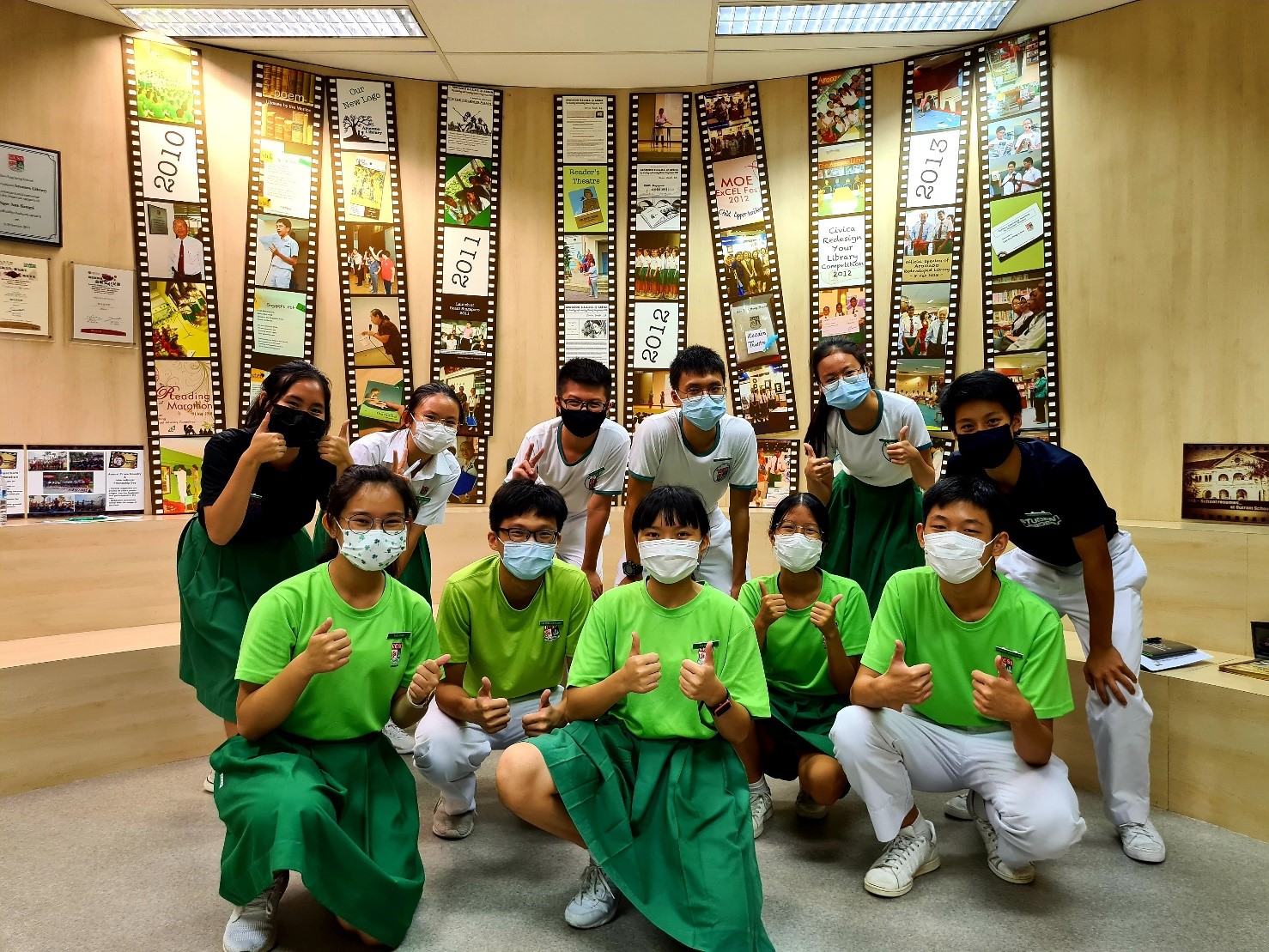 70th GESS Prefectorial Board
Head Prefect Election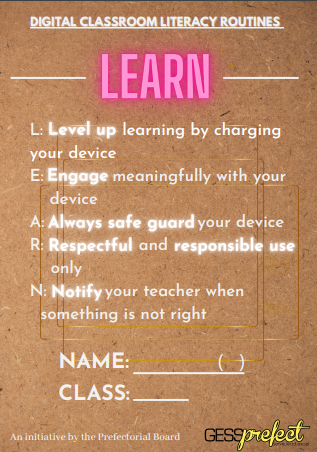 Campaign initiated by Prefectorial Board
---