The Girls' Brigade 71st Company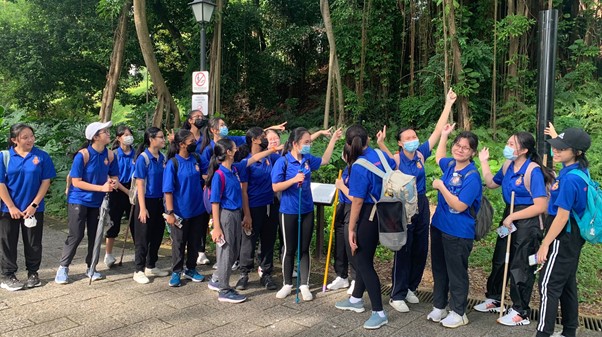 Name of CCA:

Girls' Brigade

Teachers-in-charge:
Volunteer Adult Leaders
Student Leaders:
Ms Sandra Wee
Mdm Wong Hiew Min
Captain Elsie Tan
Lieutenant Lydia Tan
– SGT Lee Hui Xin Sarah 3-6
(NCO Chairperson)
– SGT Cheng Wei Xuan 3-7 and
SGT Saravananapandian Jaya 3-6
(NCO Vice Chairpersons)
The Girls' Brigade is a value-driven uniformed group that teaches Girls to lead and serve by example – to put others before self. Here in the 71st Company, we are committed to develop each Girl to her fullest potential by equipping and enabling every Girl to be a leader ever since the CCA started in 2004.

Our Company organizes a variety of fun and enriching activities to cultivate the various interests in our Girls and help them learn and enjoy new skills, as well as develop their potential. While they work together to achieve a common goal, our Girls build new friendships and forge strong bonds with one another. Together, they are empowered to contribute greater value to the community and change the world as they grow and mature in the years to come.

Our activities include:

● GB HQ Activities
● GB Badgework
● Devotion
● Drill & physical training
● Annual events such as GB Day, annual camp, National Day Parade and hikes
● Life skills courses and workshops
● Service to the school and community

We have won the Girls' Brigade Singapore Company Award (Gold) every year since 2008, and in 2022 won the Silver award in the LGT Challenge.