Cyber Wellness & Mental Health
Cyber Wellness@GESS
Cyber Wellness (CW) refers to the positive well-being of Internet users. It involves an understanding of online behaviour and awareness of how to protect oneself in cyberspace. The aim of the GESS CW programme is to develop gessians into discerning and responsible ICT users who are able to protect themselves, and be responsible for their well-being in the cyberspace.
The school adopts MOE's CW Framework, which focuses on three key processes: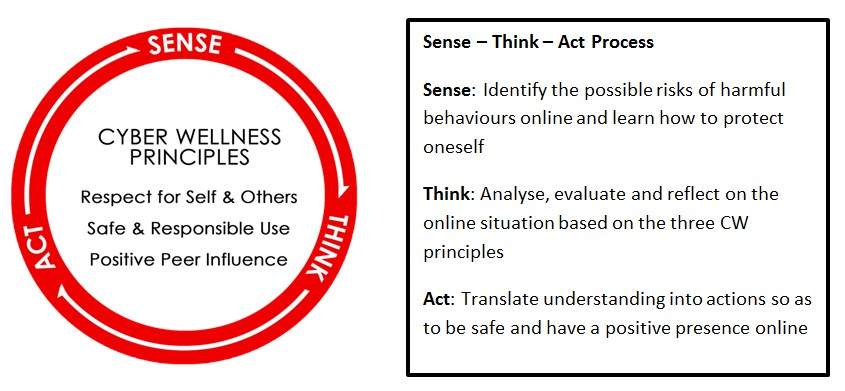 Our CW curriculum is tailored such that it allows students to translate their understanding into actions that will keep them safe while online. On top of CW lessons delivered as part of the GESS Character and Citizenship Education (CCE) curriculum, other platforms are provided for students to enhance their CW knowledge.
Assembly Talks
All gessians attend assembly talks that teach them how to stay safe in cyber-world. Topics covered include socializing on social media platforms, fake news, copyright issues, cyber-gaming, Internet addiction, cyber-bullying and cyber-relationships. In 2021, our Upper Secondary students had attended a talk/skit on I, Alan" mental well-being online assembly show by Health Promotion Board while our Lower Secondary students watched a skit "Let's Face It" emotional well-being online assembly show by Health Promotion Board.
We also conducted an in-house assembly talk and Questions and Answers Sessions on Cyber Bullying.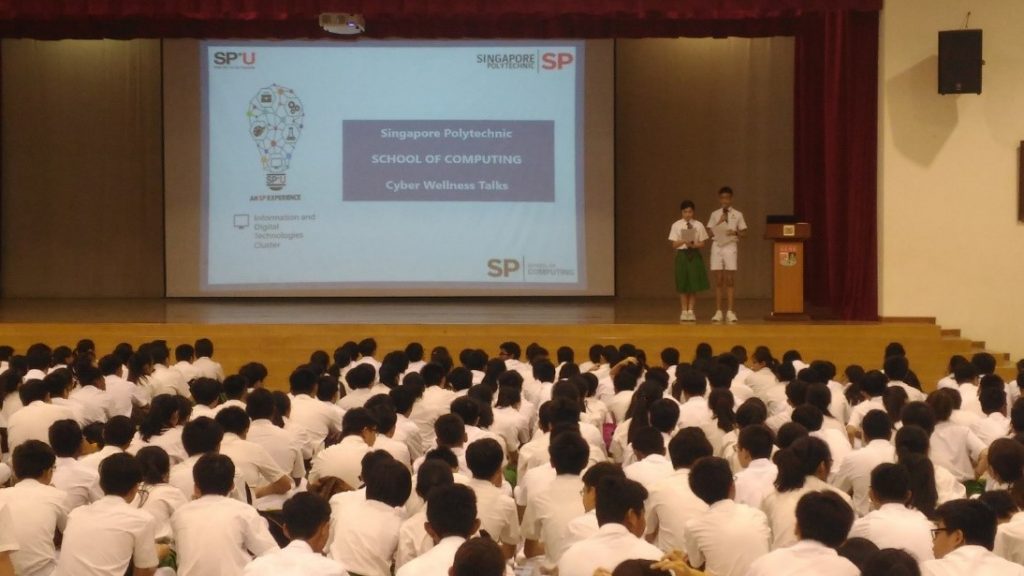 Positive Peer Advocacy through class ICT representatives
Each class in GESS has 1-2 ICT Representatives, who lead the class in discussions about various cyberwellness issues during Assembly programme, CCE lessons or during Hear2Heart sessions. The topic of the ICT Representatives' sharing in 2021 was on safety use of internet, cyber bullying and the consequences of excessive internet usage. They also tapped on their own experience to share possible strategies to overcome internet addiction. The ICT representatives will undergo at least 2 to 4 trainings per year so as to prepare them in
guiding their peers to be safe and discerning ICT users and championing Cyber Wellness efforts
supporting teachers in technical support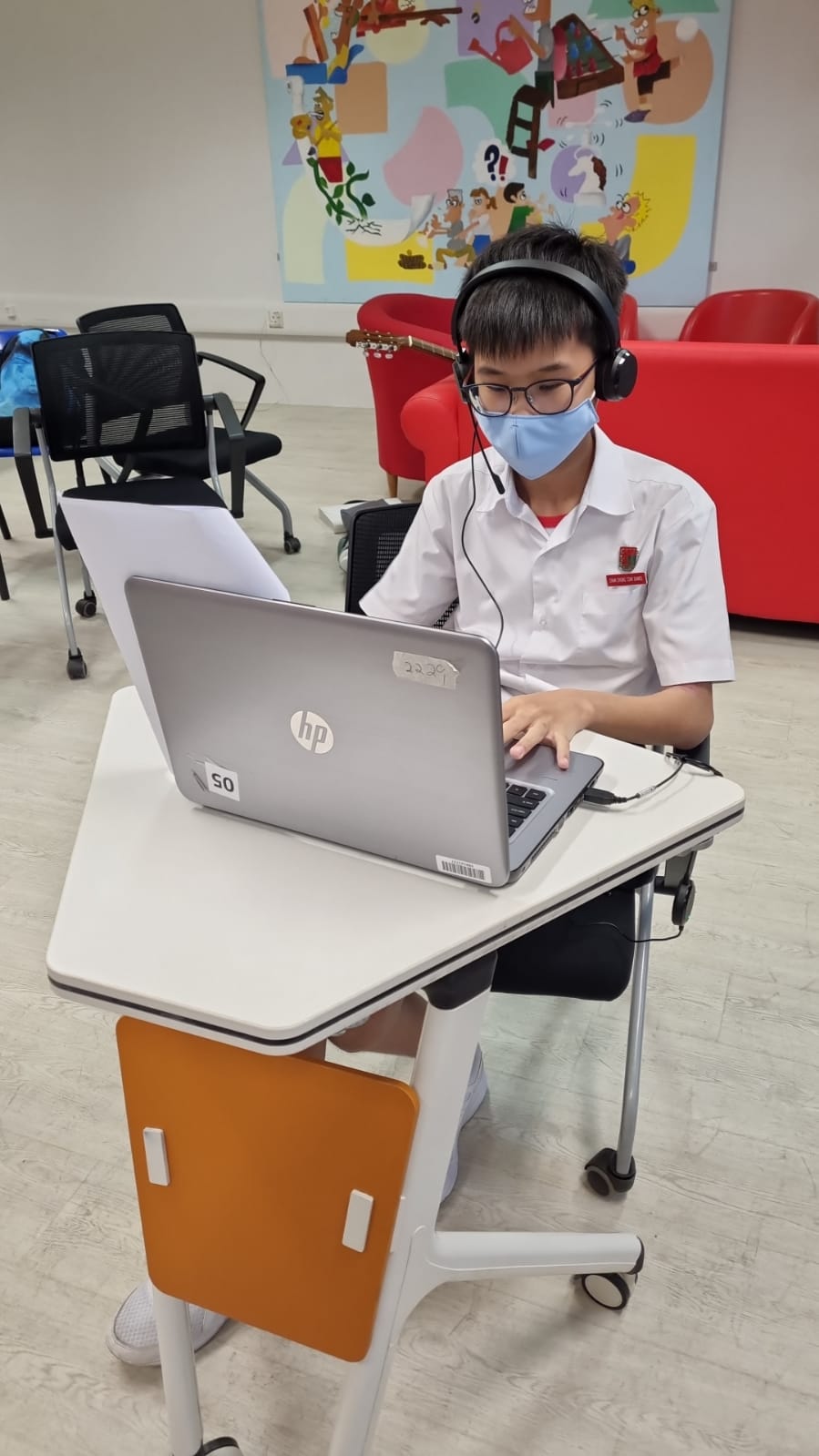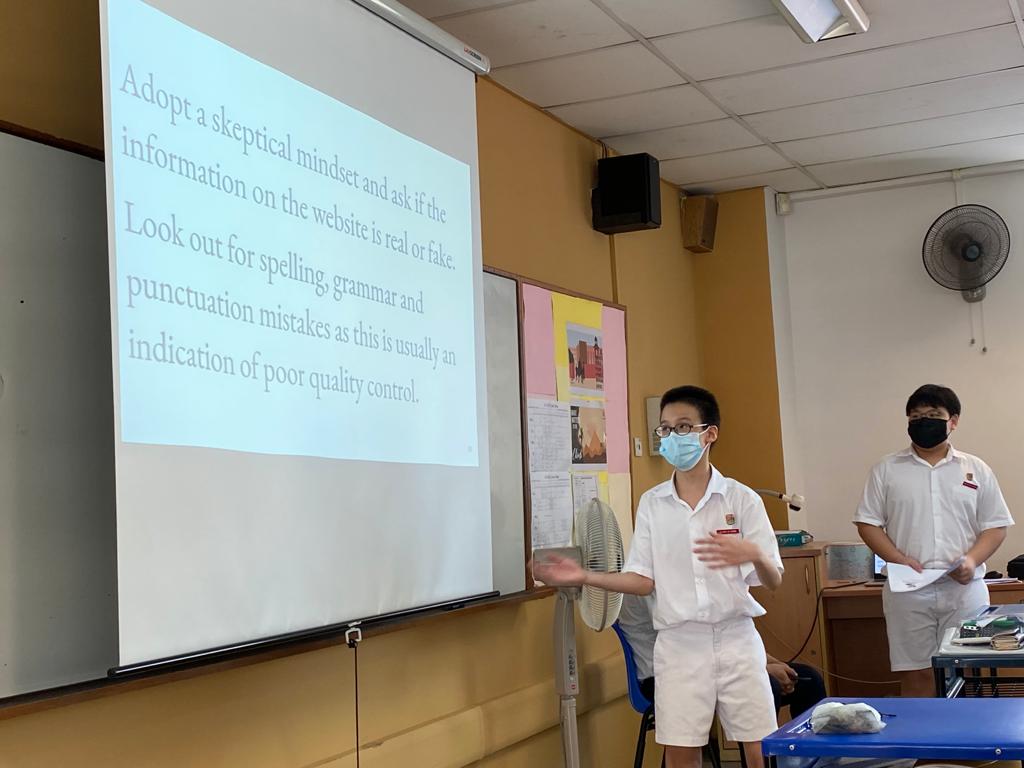 If you need help on Cyber Wellness issues, you can either:
Consult your form teacher or school counsellor