Entrepreneur Club (Boys & Girls)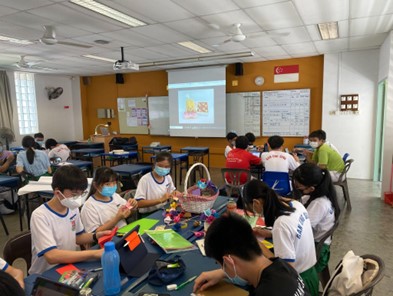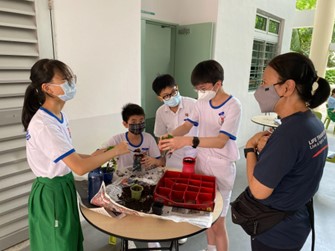 Name of CCA:

Entrepreneur Club

Teachers-in-charge:
Student Leaders:
Mr Muhammad Farid bin Mohd
Mdm Foo Lee Lian
President:
Zarek Yap Yew Yee (3-5)

Vice-President
Niranjan Kumar S/O Jayakumar (3-7)
The Entrepreneur Club (E-club) was set up in 2004 to promote Innovation and Enterprise in Gan Eng Seng School. Our vision for E-club is Long life Learner, Compassionate Innovator. Our mission is to nurture innovators who dare to try, are eager to learn and who possess the spirit of innovation and enterprise.

Through training, E-club aims to create an inclusive society where everyone regardless of background, profile, readiness and ability is given the opportunity to create ideas for innovation and imagination. The E-Club also aims to provide its members with fun-filled, hands-on real life business experience through continuous innovation and creative approaches. There are three distinct programmes in the E-Club:



Edible Gardening


The club members will learn how to grow crops and maintain the edible garden. As part of the programme, the club members will learn about budgeting, marketing, stock taking and setting selling price.



Upcycling


The club members will learn handicraft skills. The aim of this upcycling project is to learn the process of transforming by-product, waste materials, useless or unwanted products into new products that are perceived to be better quality.



Service Learning


The club members will be engaged in community service, which provide a pragmatic, progressive learning experience while meeting societal needs.
The following are some of the activities that the Entrepreneur Club participates in:



Projects:


1. Valentines' Day Sales
2. Teachers' Day Card



Competitions:


1. Green Wave Environment Care Competition 2022, organised by SembCorp Marine Ltd
2. Prudential Young Trailblazer Competition 2022, organised by Acorn Training.
3. MSG Farmathon 2022



Service Learning:


1. Vermiculture
2. Eco – Home (Tree Planting Day organised by Tanjong Pagar GRC & Radin Mas SMC

In 2022, we also represented Gan Eng Seng School in the Prudential Young Trailblazer competition (finalist), as well as the MGS Farmathon (where we reached the 2nd round).