Entrepreneur Club (Boys & Girls)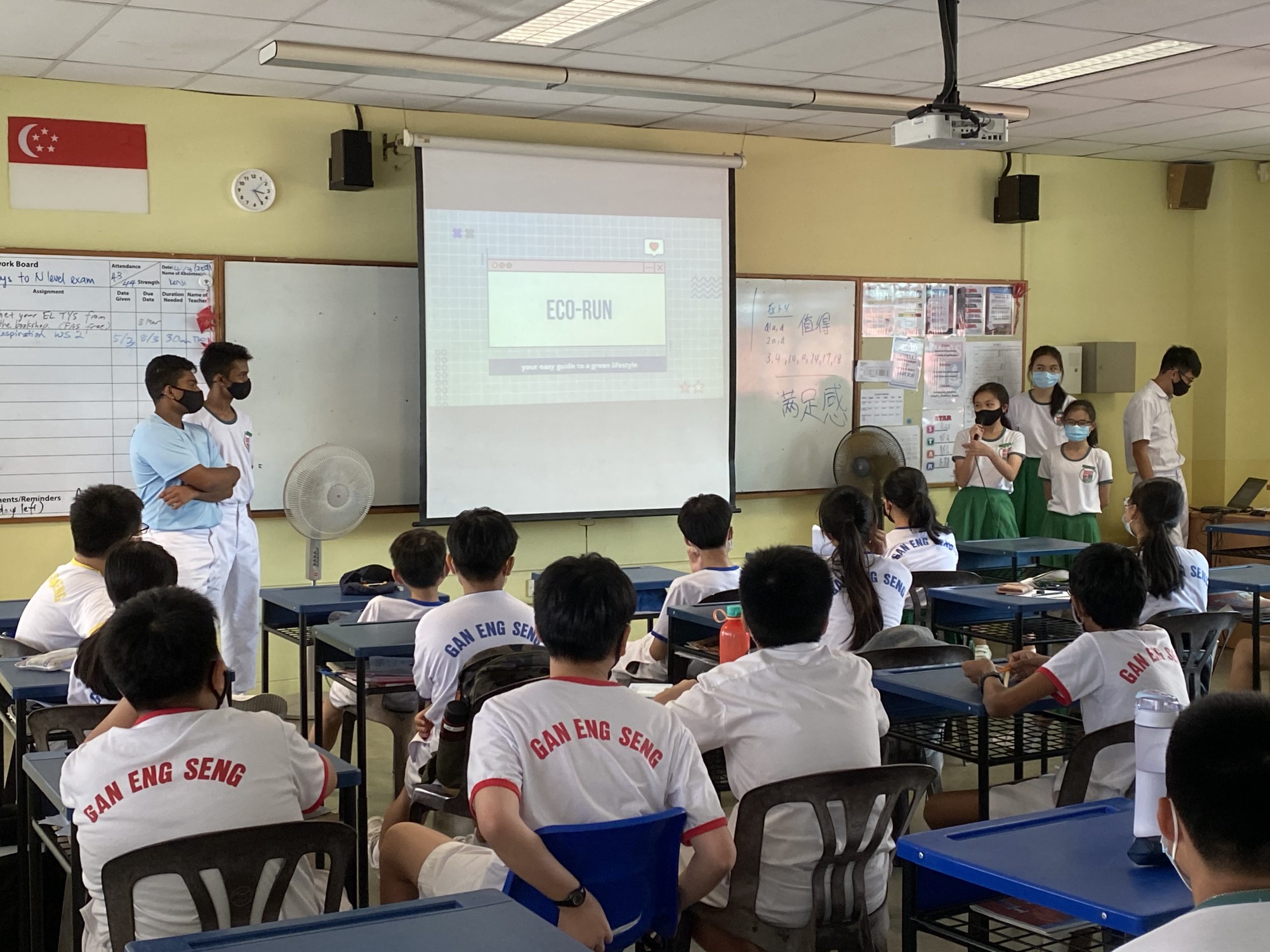 Teacher-in-charge:
Coach/Instructor/Volunteer:
Student Leader:
Training Information:
Mr Muhammad Farid bin Mohd

(In-Charge)

NA
President
Chief Executive Officer 1 (CEO)
Lin Thanzin Ko (3F)

Vice-President
Chief Executive Officer 2 (CEO)
Abul Kasan Sathali Ayaan (3E)

Tuesday:
3.00pm – 5.30pm
Friday:
2.00pm – 5.30pm

Venue:
J1 – 02
About Us
The Entrepreneur Club (E-club) was set up in 2004 in a bid to promote Innovation and Enterprise in Gan Eng Seng School. Our vision for E-club is Long life Learner, Compassionate Innovator. Our mission is to nurture innovators to be daring to try, eager to learn and to possess the spirit of innovation and enterprise. Through training, E-club envision to create an inclusive society where everyone regardless of background, profile, readiness and ability is given the opportunity to create ideas for innovation and imagination. The E-Club also aims to provide its members with fun-filled, hands-on real life business experience through continuous innovation and creative approaches. There are three distinct programme:
Urban Farming:
The club members will learn how to grow crops maintain the edible garden. As part of the programme, the club members will learn about budgeting, marketing, stock taking and setting selling price.
Upcycling
The club members will learn handicraft skills. The aim of this upcycling project is to learn the process of transforming by-product, waste materials, useless or unwanted products into new product that perceived to be better quality.
Service Learning
The club members will be engaged in community service, which provide a pragmatic, progressive learning experience while meeting societal needs
Our Activities
Chinese New Year Sales (Upcycling Project)
Founders' Day Challenge (Upcycling Project)
CPF, Presentation Skills & Foreign Exchange (Student-led Workshop / Talk)
Food and Beverage Entrepreneur 2021 (Competition)
National Cash Flow Competition 2021 (Competition)
Prudential Young Trailblazer Competition 2021 (Competition)
Mid-Autumn Festival – Lantern making workshop (Upcycling Project)
Home-Based Business (HBB) (Student-led Workshop / Talk)
Our Key Achievements
2017
NYUM (National Youth Upcycling Movement ) 2017 – Consultation-cum-Presentation of Upcycled Product & Advocacy Plan – SILVER
2018
NYUM (National Youth Upcycling Movement ) 2018 – Consultation-cum-Presentation of Upcycled Product & Advocacy Plan – BRONZE
Finalist National Cashflow Competition 2018
2019
NYUM (National Youth Upcycling Movement ) 2019 – Consultation-cum-Presentation of Upcycled Product & Advocacy Plan – BRONZE