English Language & Literature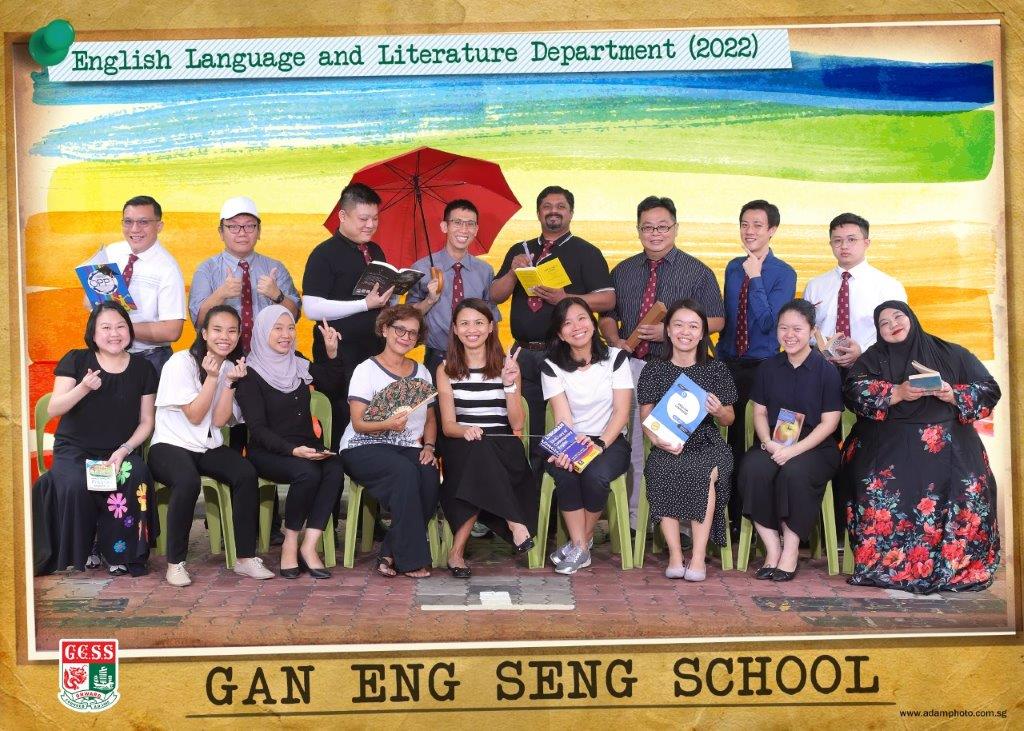 Vision
LOVE 3
Leading Onward a Vibrant and Engaging EL Environment
Mission
PLAY
Purposeful Language Acquisition for You
Philosophy
LIVE
Learning and Instilling Values through EL
Values
TRUTH
TRUst . Timeliness . Harmony.
Aligned to the philosophy of the English Language and Literature department, lessons come to life when students learn in a fun and authentic setting. Beyond pen and paper tests, students get to apply their learning in various performance tasks and project-based learning. As a result of the myriad of learning experiences, they are able to hone and demonstrate their 21st Century Competencies.
In support of the arts education programme in GESS, the department d'ARTs@GESS (Defining Aesthetics, Rhetoric and Thoughts) Programme ensures that Gessians are offered a diverse range of experiences in the arts to heighten language appreciation and raise cultural awareness.
USEFUL LINKS
English Language and Literature Assessment Syllabuses
English Language Ordinary Level
English Language Normal (Academic) Level
English Language Normal (Technical)
Literature in English Ordinary Level
English Language and Literature Teaching Syllabuses