ICT & Computer Applications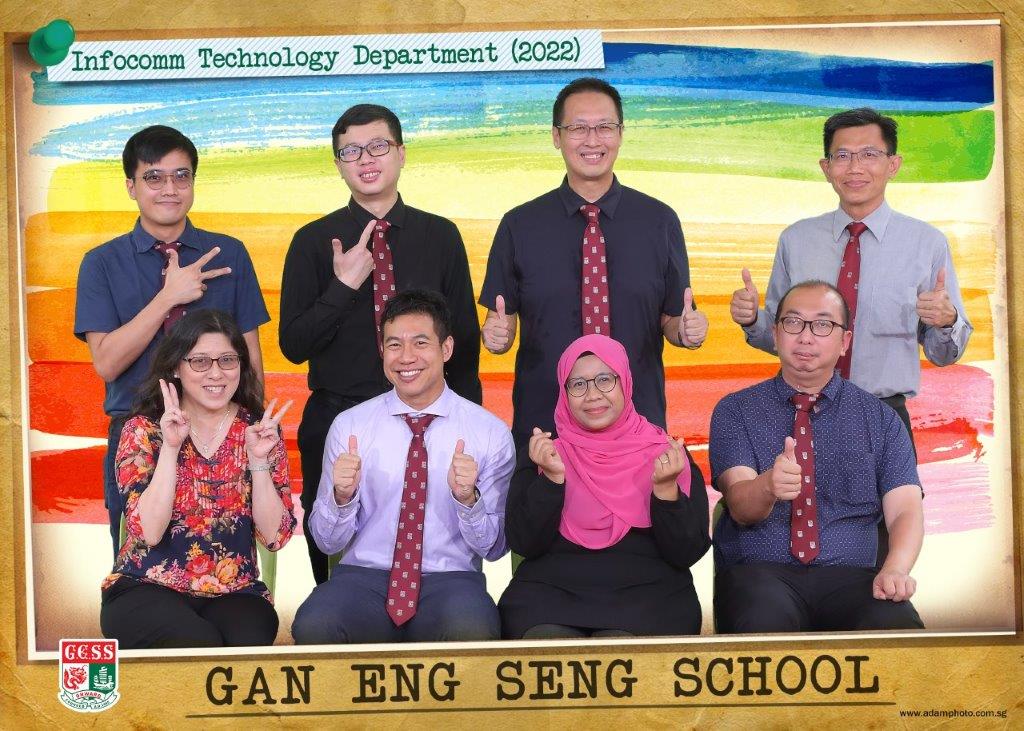 Vision
Technology – A Way of Life in GESS
Mission
Together, we harness Technology to enhance teaching and learning in GESS, to bring up a new generation of responsible and ethical learners
ICT
With the firm belief that ICT should be part of quality teaching and learning in this 21st century, the Technology department takes the initiative to collaborate with all academic departments to plan and implement an ICT integrated curriculum. The school also conducts an in-house ICT Enrichment Programme for Lower Secondary students, which equips them with basic skills in information literacy and computer proficiency.
Design & Technology (D&T)
Appreciating Design starts by understanding people and product through observation; Experiencing Design stretches the students' ability to combine empathy for the context of a problem. Using their creativity, the students Contribute to the generation of insights and solutions, analyze and fit solutions.
The D&T unit aims to nurture our students to Appreciate, Contribute to, and Experience Design.
 Our Quality, Their Future
In line with MOE's 21st Century Competencies, the Technology department has tailored various programmes and activities to prepare and equip our students to be discerning consumers and producers of technology.