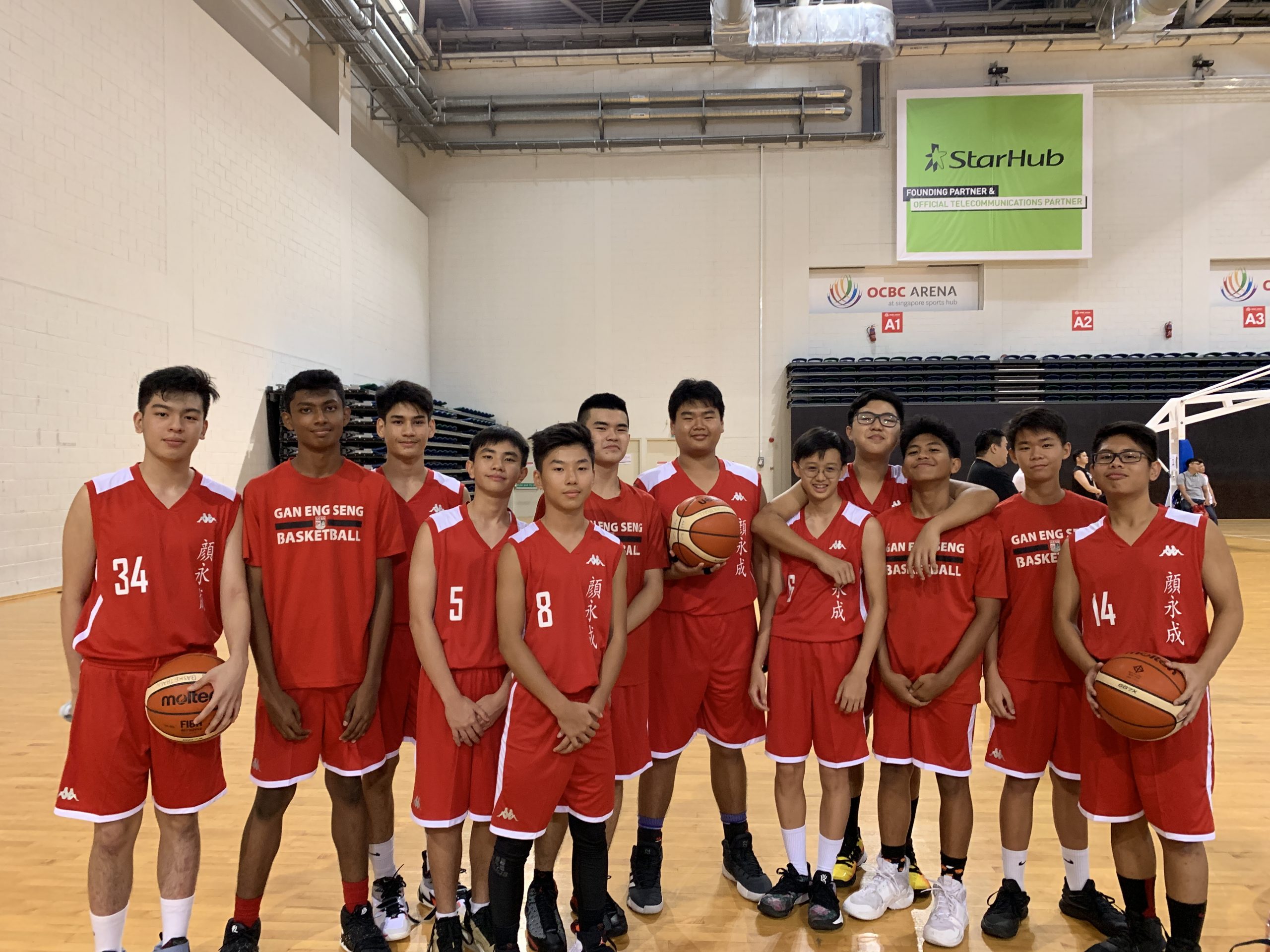 Teacher-in-charge:
Coach/ Instructor/ Volunteer:
Team Captains:
Training Information:

Mr Tay Chew Woo

Mr Chee Fook Sing

Mr Ang Zhaoliang, Isaac

Mr Aaron Teo Chee Meng

Oh Han Wen 3D (Captain 2021)

Yip Ga Huen 3B (Captain 2021)

Lim Wei Kang, Alfred (Vice Captain 2021)

Every Tuesday
3.00pm to 5.30pm
Every Friday
2.00 to 5.00pm
Venue :

Indoor Sports Hall
About Us
Basketball is a highly sought-after sport in GESS. At GESS Basketball, we trained together diligently to improve our skills and teamwork.
The team looks forward to self-actualization growth and set attainable progressive goals. We trained hard to compete and win competitions. Our aims are to attain a position within the top 4 positions in Zonal competitions.
We believe getting medals and winning is not all there is to this sport. We also achieve success when we develop our basketball skills, and learn to enjoy the game better as a team.
Our Activities
GESS Basketball participates in both the 'C' and 'B' Division National School Games annually. DSA for Basketball is also offered to aspiring basketballers. We conduct selection trials for interested Secondary One students to ensure our basketballers have basic competencies in the sport.
Whenever possible, we would try to arrange for friendlies with other schools, and organise mini competitions with other schools so that our basketballers gain invaluable competition experience. Such friendlies also allow all our basketballers opportunities to represent GESS. This in turn instil a sense of pride and motivate our basketballers further to dream of representing GESS Basketball in National School Games.
For our eCCAs, we have incorporated film studies of basketball matches at National School Games, as well as technical aspects of basketball skills in all our players. Fitness training is also an essential aspect of our weekly training sessions.
Our Key Achievements
2019 – B Div South Zone Inter-Schools Basketball Championship (Boys)
2019 – C Div South Zone Inter-Schools Basketball Championship (Boys)
2020 – B Div South Zone Inter-Schools Basketball Championship (Boys)
Other Links
GESS B Div South Zone Inter-Schools Basketball Championship 2020 – Gan Eng Seng School VS Queenstown Secondary School
| | | |
| --- | --- | --- |
| CCA Achievements for 2020 to 2021 | 2020 | 2021 |
| | 2020 – B Div South Zone Inter-Schools Basketball Championship (Boys) | Disrupted due to Covid-19 |