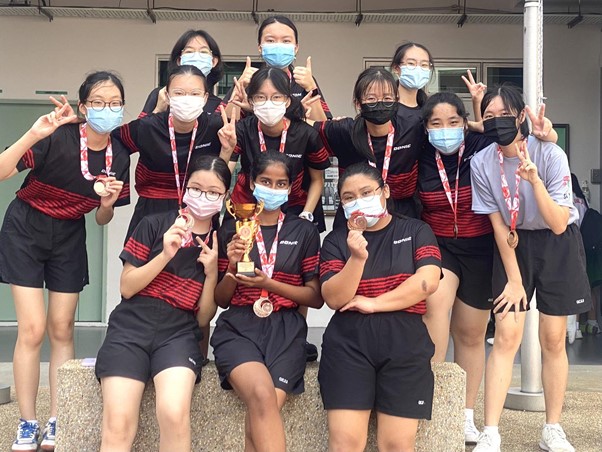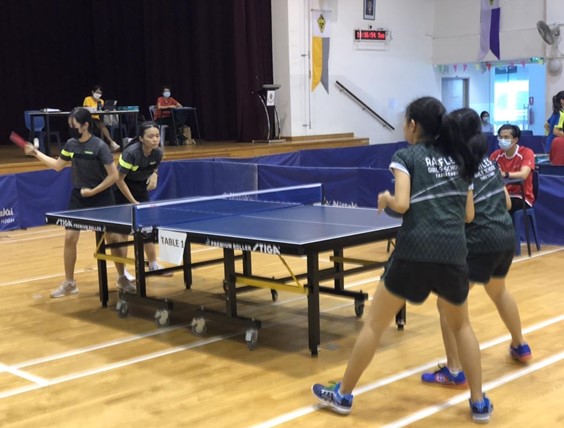 Name of CCA:

Table Tennis

Teachers-in-charge:
Coaches:
Student Leaders:
Mr Jeffrey Phua
Mr Wong Chin Yeow
Ms Audrey Tee
CHEN JIANER
GOH TIAN LAI
Captain:
Leanne Tan Xinyan (3-6)

Vice Captains:
Sharma Anoushka Parikshit (3-7),
Ong Qian Yi Candice (3-7)
Our Table Tennis Team was formed to provide girls with an opportunity to experience the sport of table tennis at a competitive level. Since its establishment, our team has competed in many external competitions and in particular, the annual South zone and National Inter-schools Table Tennis Championships. Our CCA participates in a number of enriching activities such as:

● Skill based training
● Orientation & home-coming camp
● Inter-school competitions
● External competitions
● Bonding activities
● Value-in-Action (ViA)

For the past two years (2021 and 2022), our girls table tennis team attained the bronze medal at the National School Games (NSG) South Zone championships.