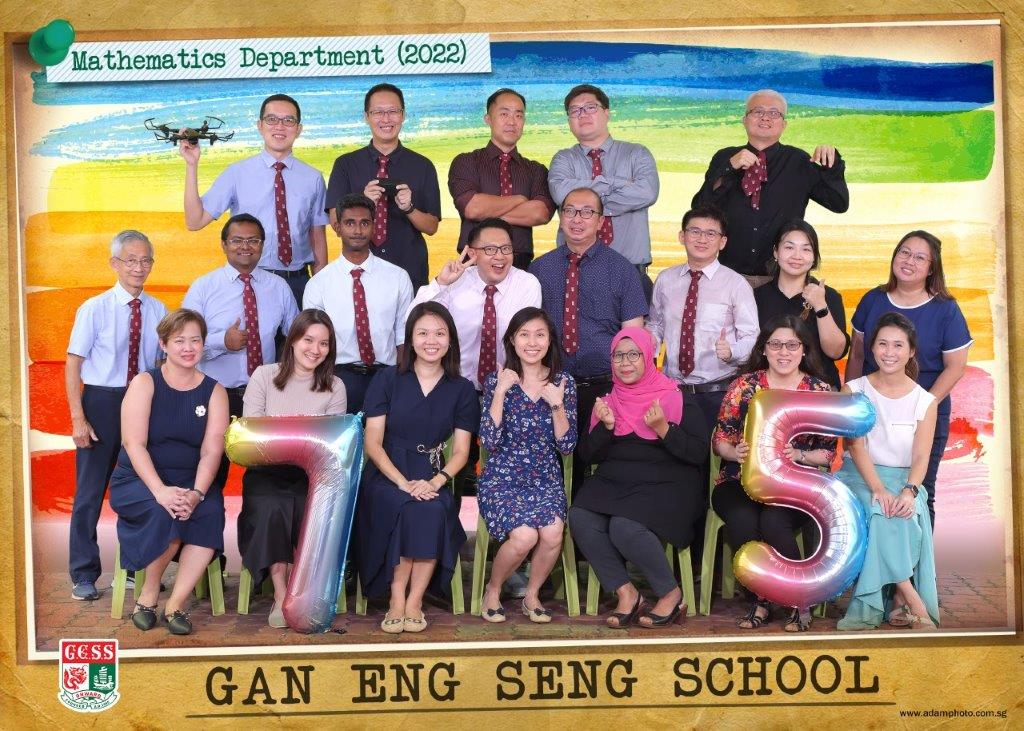 Vision
To promote and support a comprehensive, innovative and vibrant learning environment where Gessians are engaged and become confident problem solvers
Mission
To enable Gessians to build a strong foundation in Mathematics, and develop a passion for Mathematics and apply what they have learnt in everyday life.
About
The key guiding philosophy of Mathematics Department's total curriculum is Appreciation of and Achievement in Mathematics.
In alignment with the our key guiding philosophy, our team had been designing learning experiences which could serve the dual purpose of teaching the mathematical skills, concepts and processes while simultaneously teaching the 21st century competencies into our department's curriculum such as our department's Anchor Tasks. Peer tutoring in Mathematics after curriculum lessons also served as a platform for students to promote cooperative learning, student self-directedness and student ownership of learning.
The department strives to achieve its vision as our teachers continue to adopt suitable e-pedagogies and harness the affordances of Technology to make learning counts with students' Personal Learning Devices.
Signature Programmes
Our Talent Development Program provides opportunities for high-performing students to attend Math Olympiad training programme and Singapore Mathematics Olympiad (SMO) competition where the students learnt advanced mathematical concepts and developed creative mathematical thinking and problem solving skills.
Achievements
2021
GESS withdraw from SMO due to Covid
All Singapore Sec Maths Competition for Normal Course Students 2021
Lim Xiao Xuan Alexis (2-8) emerged in the 15th position in Lower Secondary Normal Technical Category
2020
SMO competition was cancelled
2019
"Problems In Real World Context Mathematics" Competition For Express Students 2019
3rd position
Chow Yang Zhe Andres (3D)
Joash Ang Jing En (3D)
Tan Tong Yang Aloysius (3D)
Maths Challenge
Overall (School-based) : 1st runner-up
Team 1
Champion for Session 2B Alpha Blast and 1st runner-up for Session 2 Omega Escape
Ng Hong Kai (4D)
Gregory Neow (4D)
Dominic Lee Ruihan (4D)
Lou Jia Jun (4D)
Benjamin Tng Sheng Loong (4D)
Tan Min Teck William (4D)
Damien Wee Xi Jun (4D)
Su Jia Ying, Joanne (4D)
Team 2
Ng Ee-Jo (4E)
Tan Wei Yong (4E)
Fang Ruoqing (4E)
Lim Seow Kiat (4E)
Lee Hui Ting Melissa (4G)
Tan Daphne (4G)
Yashvan Alagirisamy (4G)
Justus Ong Chi Heung (4G)
Team 3
Winner for Session 2B Alpha Blast
Ho Ka Ting (4F)
Foong Yu Hao, Jordan (4F)
Justin Chia Yi Zhong (4F)
Foo Tze Raye (4F)
Maung Ye Min Thwin (4F)
Cheng Yu Jie (4H)
Sim Wen Xian, Cedric (4H)
Hu Yung Han (Ariel) (4H)
All Singapore Sec Maths Competition for Normal Course Students 2019
Ho Zong Da Delton (5A) emerged in the 9th position in Upper Secondary Normal Academic Category
2019 SMO Competition
School Commendation Award for 2019
Junior Section:
1 Silver, 3 Bronze and 4 Honourable Mention
Silver
Kendrick Yeo Dae Juan (2F)
Bronze
Ganesh S (2F)
Lu Wuyi (2E)
Tan Jia Jie Colin (2F)
Honourable Mention
Alven Tan Yi Hng (2F)
Jovan Tan (2D)
Lim Zhe Xian (2D)
Zhong Shuwen (2G)
Senior Section
3 Bronze and 4 Honourable Mention
Bronze
Alistair Tan Xiang Lin (4D)
Lucas Cheong Wai (4E)
Tan Wei Yong (4E)
Honourable Mention
Cheng Yu Jie (4H)
Dylan Yap (4G)
Lou Jia Jun (4D)
Tay Shao Yang (4D)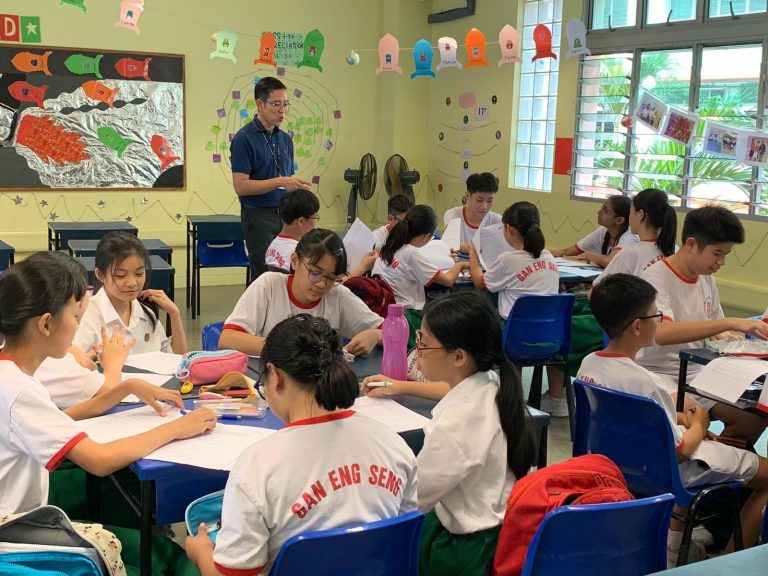 Peer Tutoring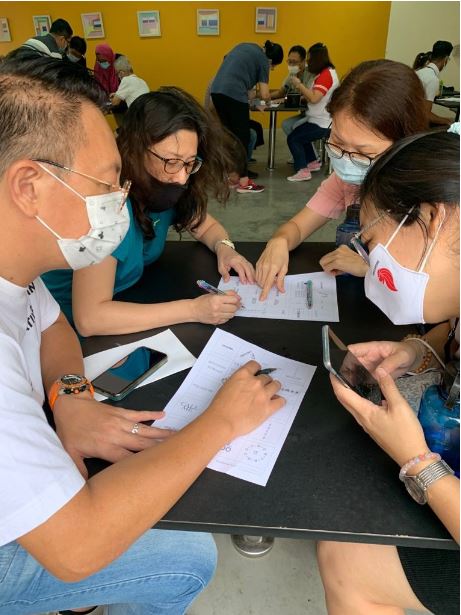 Peers Learning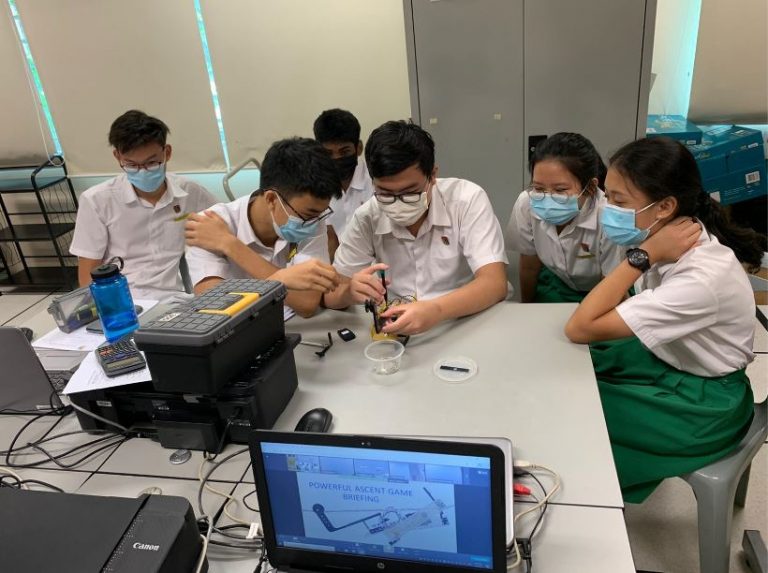 Competition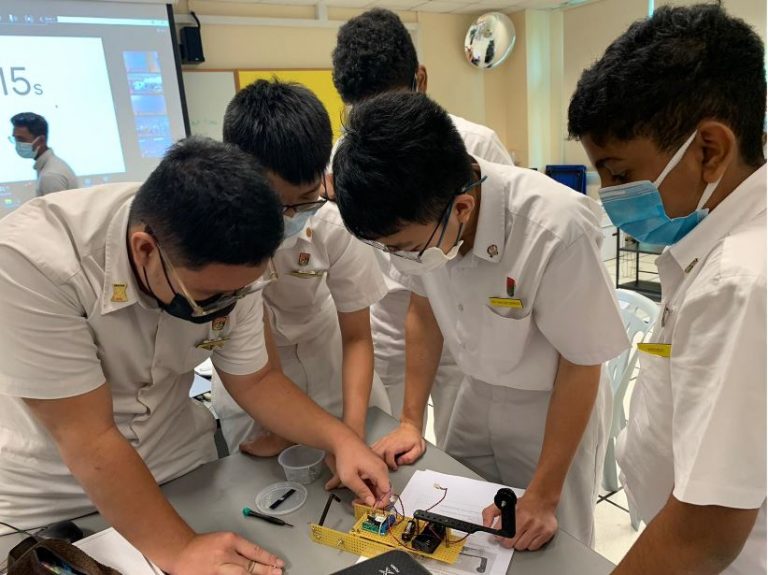 Competition2e