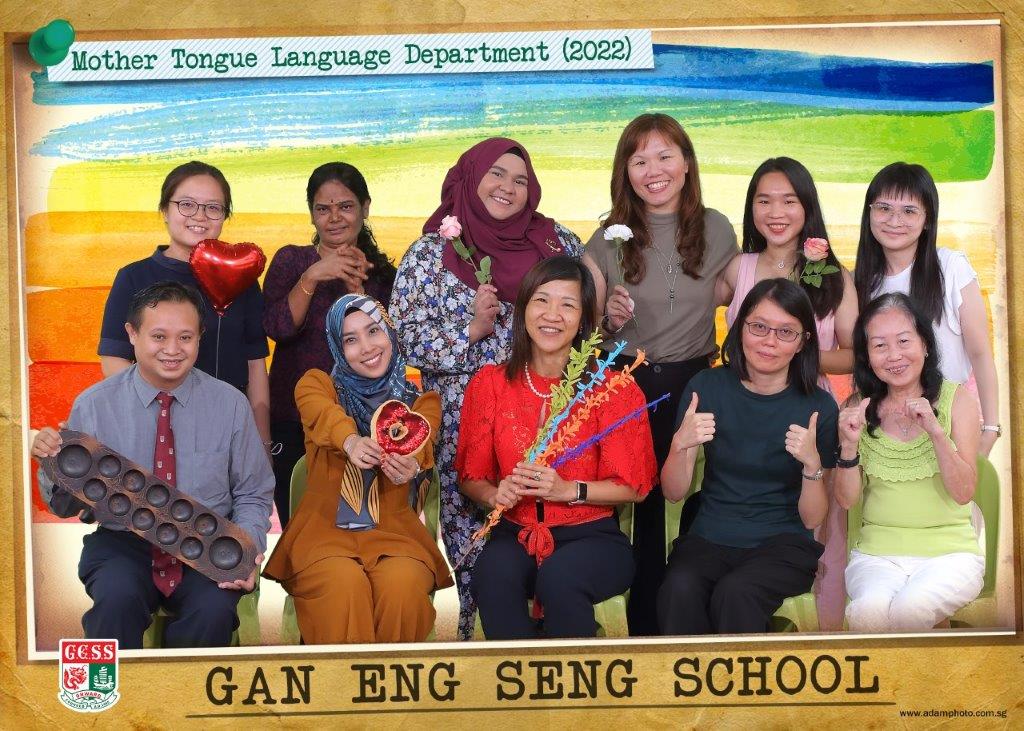 Vision
Gessians are Effective Communicators of Mother Tongue Languages and Cultures.
Mission
To develop Gessians who have lifelong interest in learning their Mother Tongue, and who are rooted to their ethnic culture.
The Mother Tongue Languages department nurtures active learners who can use their Mother Tongue proficiently and are rooted to their cultures.
We create a vibrant learning culture through quality curriculum and sound pedagogies. To enrich the learning experiences and promote multi-cultural literacy, a number of programmes are organised throughout the year. These include Chinese New Year, Hari Raya, and Deepavali Celebrations, as well as the Conversational Chinese/Malay Language Programme. Students are also exposed to a wide range of activities during the Mother Tongue Fortnight.
To develop talents and level up students' Mother Tongue proficiency, the department also trains and sends students to participate in external competitions. The department also collaborates with Gan Clan through cultural activities and training workshops to enable students to serve as Student Tour Guide at Gan Heritage Centre. This has further strengthened our partnership and encourage our youths to involve with community services in promoting cultural heritage of Singapore.