Cross Country (Boys & Girls)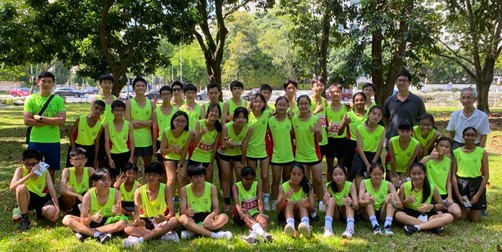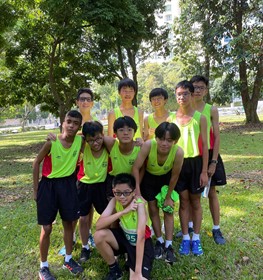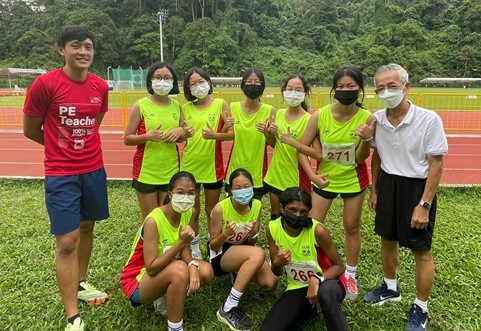 Name of CCA:

Cross Country

Teachers-in-charge:
Coaches:

Student Leaders:
Mr Tan Yong Geng
Mr Lim Bun
Mr Eugene Teo
Mrs Nalyn Chan
Ms Chong Chi
Mr Lim Bun
Mr Tan Yong Geng

Captain:
Eng Kang Sheng (3-6)
Vice-captains:
Natalie Nah Zi Xuan (3-6)
Vishal Vijayachelvan (3-7)
'The will to win means nothing if you do not have the will to train hard'

We prepare students to be physically fit and to acquire technical skills in track & field events. We hope that students will develop the love for keeping fit and pursue a lifelong healthy lifestyle. Training includes distance running, weight training and speed drills.

In preparation for the National School Games for Cross Country and Track & Field Championship, in depth techniques for relays are imparted to students. This is complemented by speed training, endurance training and distance running.

Values are paramount in this CCA. We believe the right attitude will turn students into leaders and athletes into champions. We do not wait for competition to train; we train to get into competition form. Our focus is on inculcating the right habits of mind and to invest in the growth of our students. A student who leaves with a well-rounded development is the pride of the CCA.

Over the past 2 years, our CCA has performed well at the National School Games (NSG) Cross country and Track & Field Championships, with the Boys 'C' Division Team attaining 4th position and the Girls 'B' Division Girls attaining 6th position overall.