Marching Band (Boys & Girls)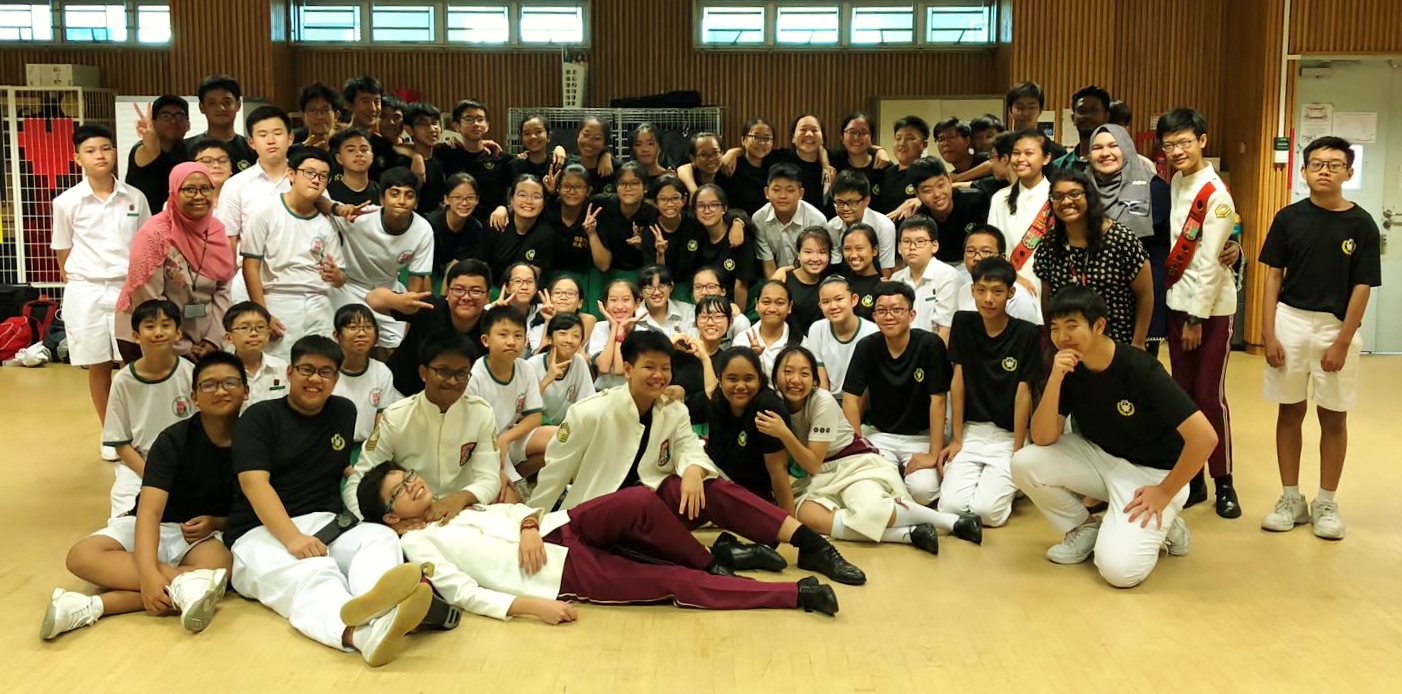 Teacher-in-charge:

Coach/Instructor/Volunteer:

Student Leader:

Training Information:

Ms Vino Selveindran




(1st Teacher I/C)


Mr Tan Kay Chuan
Miss Herianti
Mr Shah
Mdm Siti
Mr Er Wee San (Resident Conductor)
Ms Jasmine Ng

Drum Major

: Wong Wei Jun Raybriel (3G)



Band Major

: Norsyahirah binte Md Rais (3B)


Asst Drum Major

: Soo Guan Hua Matthaeus (3E)

Tuesday

: 3.00pm to 5.30pm



Friday

: 2.00pm to 5.30pm
*

Thursday

: 2.00 pm to 5.30 pm
* Training for Sec 1 members only from Jan to May.
Our Team:
Gan Eng Seng School Marching Band was formed in 1965 after the official launch of school bands by the Ministry of Education. We started out as a brass band with a strength of 20 members and have grown over the years to a strength of 65 members today. In the 54 years of our history, the band has held strong to our belief in the pursuit of excellence as a team and thus, has taken challenges in our stride. We strongly support all school and community events such as the National Day Celebrations, Rhapsody, Founder's Day and the GESS Open House.
Our Activities:
The GESS Band challenges students musically and cultivates a deeper appreciation of music through performing a wide repertoire of music. In addition to performing during school events, we have participated in other events such as Parade of Bands 2016, in which the Band marched down Orchard Road. In 2018, Band members participated in the school's Cultural Immersion Trip to Chiang Mai, performing at the Suanboyapathum School.
Our Achievements:
Singapore Youth Festival Arts Presentation
2019: Certificate of Distinction