Dragon Scouts (est since 1922)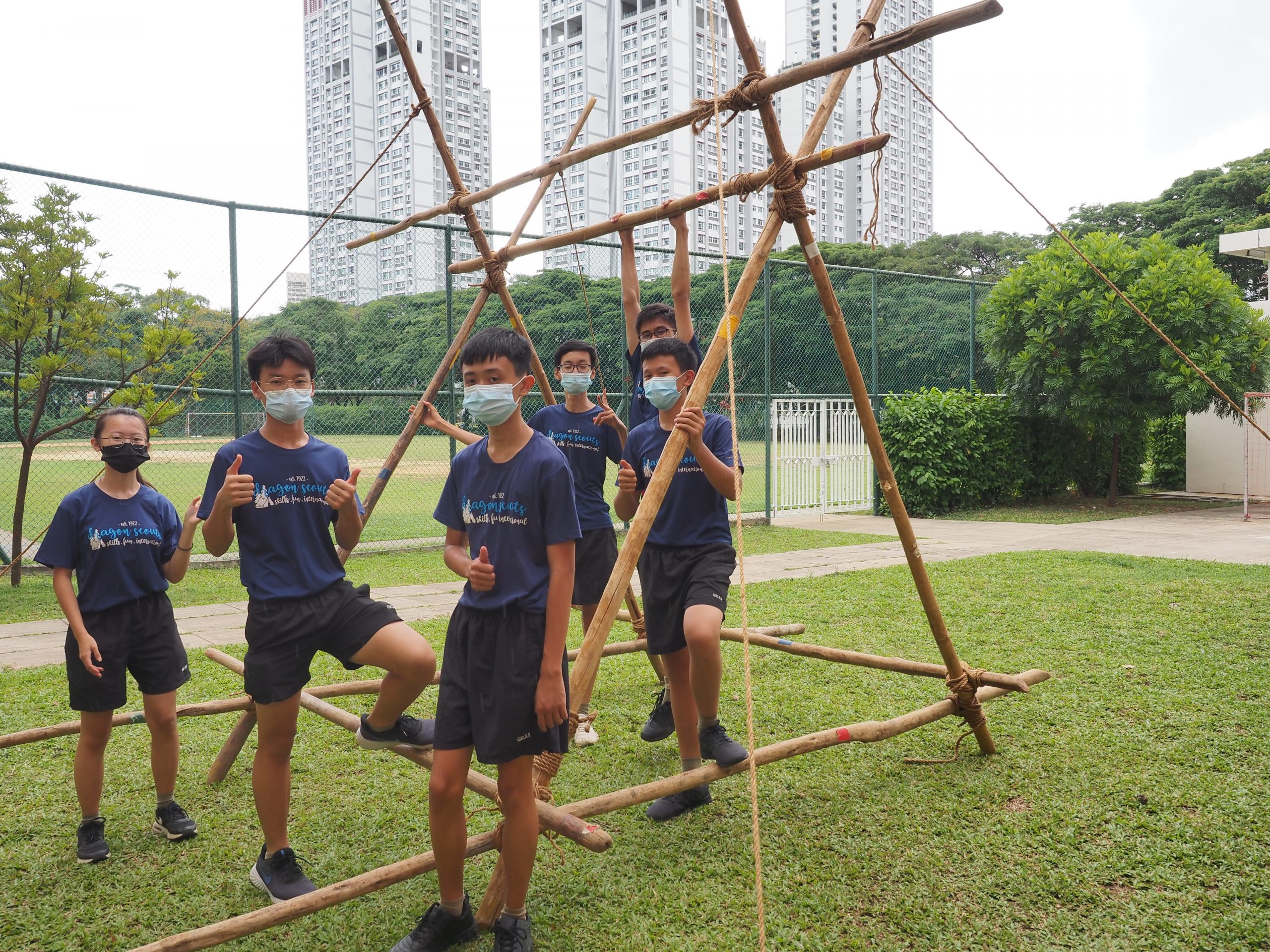 Teachers-in-charge:
Coach/Instructor
/Volunteer:
Student Leaders:
Training Information:
Mr Chan Hoong Leong
Ms Lee Pei Ying
Mr Kevin Kung Sion Onn
Ms Beh Jing Ying
Ms Tan Siying
Ms Khadijah
Law Teck Chong
Alexandra Lee
Xavier Yeo
Student Leader:Tang Hong Kit, Xanxon
(3A , Senior Patrol Leader)
Jocelyn See Luo Yin
(3F, Senior Patrol Leader)
Every Tuesday
3.00pm to 5.30 pm
Every Friday
2.00pm to 5.30 pm

Venue : Arena/Classroom
About Us
Dragon Scouts is the oldest uniformed group in Gan Eng Seng School. Established in 1922, Dragon Scouts has been closely tied to the development of Gan Eng Seng School. Throughout the years of history, Dragon Scouts has produced many successful professionals and has helped to shape the development of Gan Eng Seng School. A good example will be the school colours, red and green which were adopted from the scarf found in Dragon Scouts.
Scouting is unique because it engages a Scout in a whole range of activities. In pursuit of these activities, the Scout attains various proficiency standards which reinforce positive self-esteem. Furthermore, Scouting allows promising Scouts who set higher standards for themselves to become President's Scouts, an honour which no other uniformed youth organisation can boast of.
Be Prepared', the motto of all Scouts, captures the essence of Scouting. Each scout, while carrying out the Scouting activities is trained to be prepared. At their own pace, the scouts discover the virtue of good honest work whilst enjoying themselves and realizing their true potential.
Our Activities
Scouting activities –
abseiling
campcraft
camping
canoeing
community service
foot drill
hiking
orienteering
outdoor cooking
pioneering
rock climbing
Our Key Achievements
Won the Frank Cooper Sands Award since 1997 and the Gold Award since 2003.
In 2019, the Dragon Scout Group achieved the Frank Cooper Sands (Gold) once again.
In 2021, there are 7 Dragon Scouts whom achieved the Chief Commissioner's Award, the highest award a scout can achieve
Other Links
CCA Achievements for 2020 to 2021

2020

2021

Nil due to Covid-19

Chief Commissioner's Award (8 awardees)

CARISSA WONG CHU YI
CHOW YANG ZHE ANDRES
COLETTE CHAN
DARYL KE GUT JUN
HAIQAL HUZAIRIE BIN HARZELLY
LEE JIA YUAN TIMOTHY
TAN TIAN, KOVAN
TANG KEN FONG