THE CARING TEACHER AWARDS 2020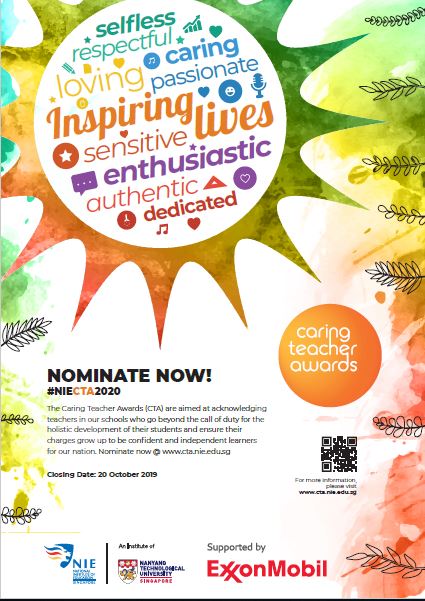 The Caring Teacher Award is back once again! This award is organised by the National Institute of Education, Nanyang Technological University, Singapore and supported by ExxonMobil Asia Pacific Pte Ltd and the Ministry of Education. The award aims to recognise and reward teachers who show care and concern for the holistic development of their students. These teachers also go the extra mile to reach out to their students to meet their needs. Nomination forms are available on our school website. If you prefer hard copies, you may approach our staff at the General Office. Your nominations should come in by 20 October 2019. All completed nomination forms should be submitted to the GESS General Office.
Why wait? You should start your nominations today!