Take 5 : 16th July 2015 by Mdm Asnur
Good morning, Mdm Tan, Mr Lee, Mr Tan, fellow colleagues and all Gessians.
First, let me share what Albert Einstein once said. "I speak to everyone in the same way, whether he is the garbage man or the president of the university." What was he trying to say? Basically, he is talking about R.E.S.P.E.C.T. Yes, respect.
Last week, Mr Paul Lee shared on Respect and I should thank him for the head start because today, I will share more on that.
I would like to relate this value of Respect to my experience through the years with regards to the fasting month and Hari Raya. I started fasting when I was in kindergarten. For a few years, the fasting month was not my favourite month. But I did it because I respect my parents. They asked me to and of course, not forgetting, they promised me a bigger green packet. But as I grow older, I've learnt to appreciate the deed of fasting and how respect is observed during this holy month of Ramadhan. I learn to respect fasting as an act of love for my religion. And in return, I get to appreciate its goodness. Fasting is about respecting my body – Do you know that fasting helps to detoxify our body?
Secondly, as I experience how uncomfortable or painful hunger can be, I learn to respect the poor or less fortunate better. Last Wednesday, all of us had the chance to read up about poverty during Reading period. Indeed, poverty exists around us. Do you know that in the Philippines, there are many children who cannot afford to go to school because they need to work to support their families? With that being said, they are paid only $3 per day to scavenge around dump sites and at the risk of being exposed to dangerous objects like needles and knives. When I fast, I relate to situations like this that are happening around the world and I question should we not be grateful for all that we have and remember those who have less or nothing?
Not only that, through fasting, I learn to respect people around me because fasting is not only about abstaining from food and drinks, but also to be mindful of my words and actions. In fact, I get encouraged by the respect shown by my non-Muslims friends and colleagues as they show their concern by not purposely offering me food and drinks.
Tomorrow will be Hari Raya. Hari Raya used to be my most favourite day as a child. To a naive child like I was, Hari Raya is the day when I'm the richest, a day to enjoy, to parade around with new, beautiful clothes and to eat all I want. But, as I get older, I understand its essence and learn to respect the occasion – I realised Hari Raya is about respecting the elders, celebrating the young ones and bringing everyone together, rich or poor. It is the time of the year to appreciate one another and to strengthen bonds.
To me, respect refers to the following: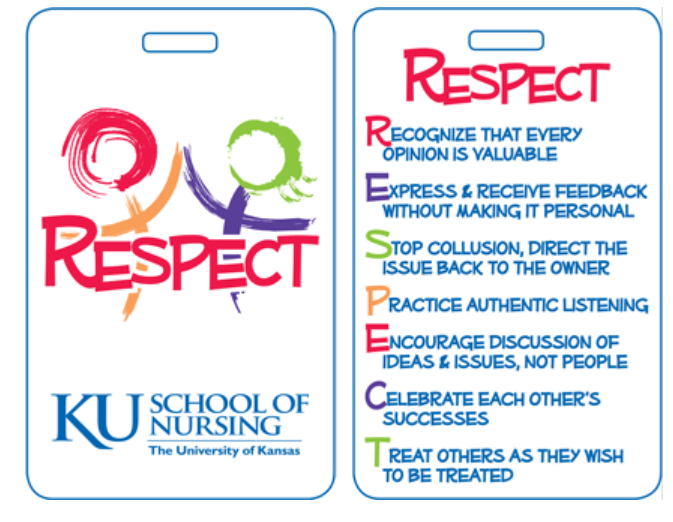 So Gessians, as we embrace this festive mood, let us reflect on the C and the T:
C – Let's celebrate together as our fellow Muslim friends rejoice on the success of fasting for a month. And,
T – Let us treat ourselves and one another with respect, not only during the festive period but make it our way of life every single day. Always remember, never ever do something which you don't want others do to you. As the saying goes, the only thing that changes when you disrespect others is the respect they have for you. That's because respect is a two-way street; if you want to get it, you've got to give it.
Before I end my speech, allow me to thank the Malay Unit on the Hari Raya celebration yesterday. Last but not least, let me take this opportunity to wish all Muslim students and staff a blessed Hari Raya. And to the non-Muslims, enjoy the long weekend ahead.
Thank you.