Celebrate SG50 – Good Morning 'Cher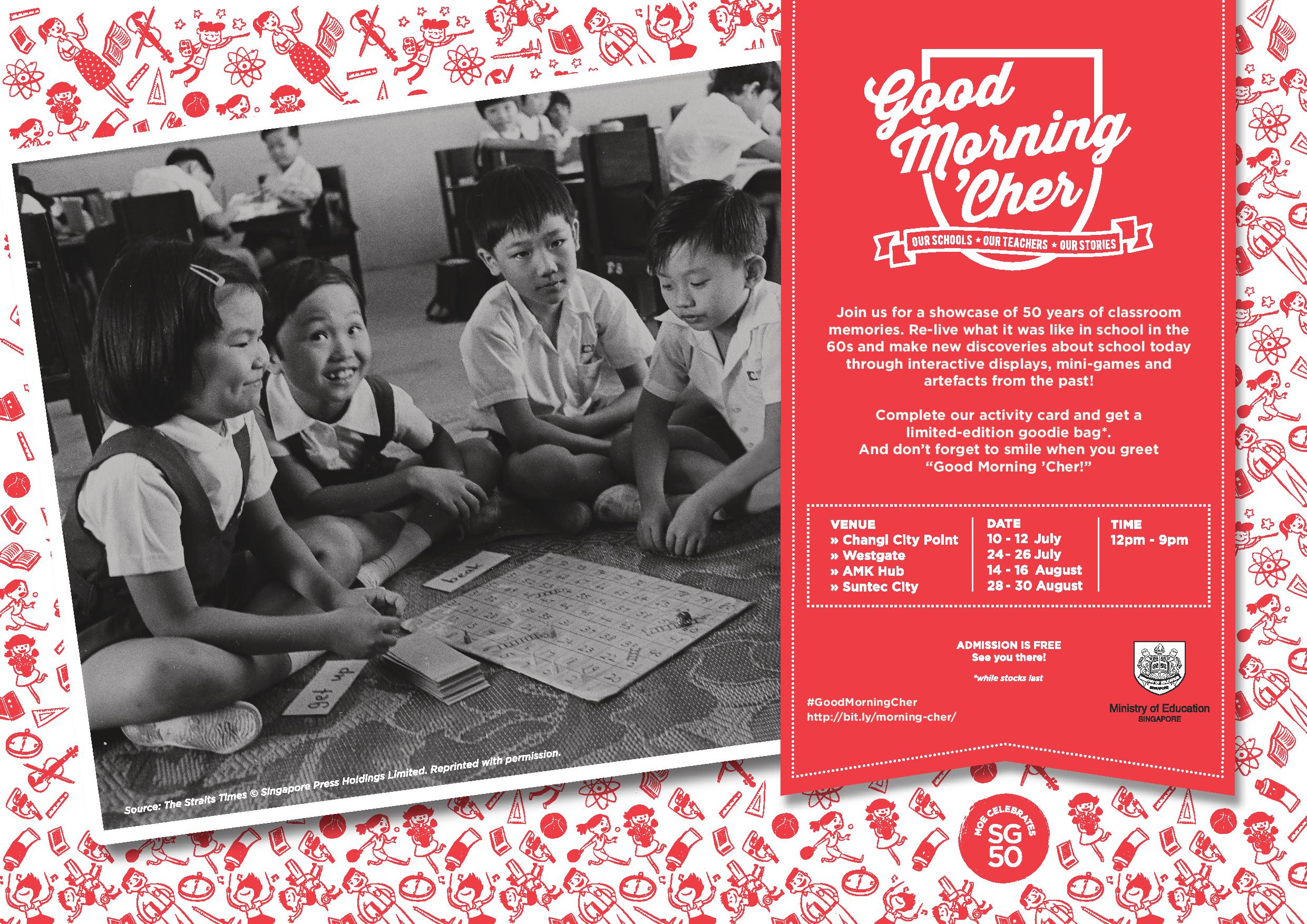 MOE will be travelling to the heartlands to bring you a showcase of 50 years of classroom memories. Re-live what it was like in school in the 60s and make new discoveries about school today through interactive displays, mini-games and artefacts from the past!
This would be a good opportunity for the young ones (and yourself!) to see first-hand what classrooms were like back in the 60s.
Also don't forget to complete our activity card and receive a limited-edition good bag*.
And finally don't forget to smile when you greet "Good Morning 'Cher!"

Venue

Date

Time

Changi City Point


Westgate


AMK Hub


Suntec City
10 – 12 July


24 – 26 July


14 – 16 August


28 – 30 August

12pm – 9pm
Admission is free!
Click here to view the trailer.
Share your moments on social media: #GoodMorningCher
*while stocks last
---
Show your support for the MOE contingent with your votes! Click on the image below to vote.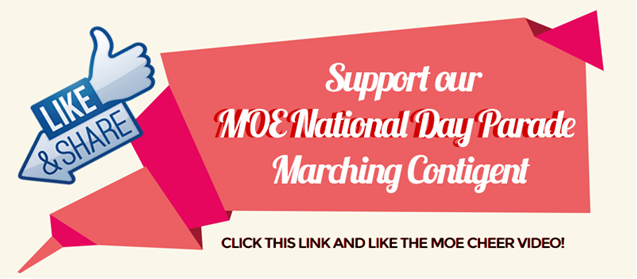 Are you feeling the pulse of the SG50 celebrations? To join all Singaporeans in celebrating this Jubilee Year, our very own MOE National Day Parade (NDP) Marching Contingent has created a cheer for the Parade and Ceremony cheer competition!
"Like" the Our P&C Memories page, and then "like" the MOE Cheer for your vote to be counted.
The closing date for the competition is 25 July 2015, 11.59pm. Results will be announced during the NDP Preview on 1 August 2015.
Majulah Singapura!